Nutrition Smart Offers Hemp and CBD Oils  
There's a lot of confusion in the marketplace about what cannabidiol (CBD) is and how it's used. Some people can't even tell the difference between CBD, hemp, and cannabis. This guide will explain everything you need to know about CBD and hemp in South Florida.
At Nutrition Smart, we're experts in CBD and carry a wide variety of CBD-infused products across a range of different categories. Here's everything you need to know about hemp and CBD.
What Is CBD?
CBD is one of over 110 cannabinoids found in the cannabis plant. These distinct compounds are what make this plant unique, and each is purported to have different effects and properties.
Cannabinoids found in plants are called phytocannabinoids, and they're absorbed by our endocannabinoid system. This means our bodies have natural receptors, called CB1 and CB2 receptors, which fit the cannabinoid molecules. This is why many people use CBD and other cannabinoids as supplements.
Is CBD Legal?
Laws around the world vary. CBD is legal in the entire United States, the state of Florida, and any individual cities and counties within it. This means you can legally buy, carry, and own CBD, although you will need a commercial license from the U.S. Department of Agriculture to grow and sell your own CBD.
Starting January 2020, Florida's Department of Agriculture began inspections and regulation of all CBD and hemp facilities in Florida. These regulations cover usage of pesticides, clean room processing conditions, and required THC levels. After three offenses, the business is no longer allowed to sell CBD.
What's the Difference Between CBD and Cannabis?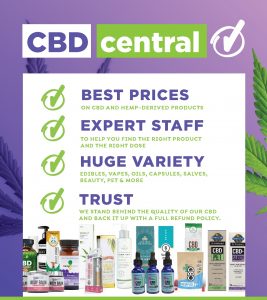 The cannabis molecule that gets you high is delta-9 tetrahydrocannabinol (THC). CBD is non-psychoactive; instead it's used a supplement to help relieve a variety of issues, like stress, anxiety, and insomnia, among others. CBD is also the active ingredient in an anti-epilepsy and seizure medication called Epidiolex.
The 2018 Farm Bill legalized commercial hemp production, while limiting the THC content to create a legal differentiation between hemp and marijuana. Both are strains of the same cannabis plant.
To be USDA-approved, CBD must be derived from hemp. CBD may also be derived from cannabis when sold in medical or recreational marijuana dispensaries. Medical marijuana was legalized in Florida on November 8, 2016, but it is not recreationally legal. This means you should pay attention to the type of CBD you're purchasing and selling.
CBD Benefits
There are a lot of reasons people take CBD, and as a business, we avoid making specific health claims. This is for legal purposes, because proper clinical trials for cannabinoids like CBD are still being performed. With that said, Harvard Medical School does point out a variety of clinical studies that showed efficacy of CBD to treat a variety of epileptic conditions, like Dravet syndrome and Lennox-Gastaut syndrome.
Beyond that, CBD is often used to help relieve anxiety and chronic pain. Harvard notes a study from the European Journal of Pain showing how topical CBD assists with treating pain caused by arthritis. It's useful on inflammatory and neuropathic pain, which are notoriously difficult to treat otherwise.
CBD can have side effects, including fatigue, nausea, and irritability. It may also interact with other medications and supplements you're taking. Make sure you consult with your doctor about any lifestyle, dietary, or medication changes.
Forms of CBD
You may be wondering the difference of taking a sublingual product versus a pill or other forms of CBD and hemp. Whether you ingest it or apply it topically depends on what you're specifically treating with it. If you have arthritis pain or even a sunburn, for example, applying CBD as lotion or serum directly to your skin lets it absorb into the targeted area and gives the highest concentration directly to where it's needed most.
Treating anxiety or pain in inconvenient areas like your back may require ingested CBD that targets your entire body. Note that sublingual or suppository CBD is absorbed much faster and in greater doses than edibles that are absorbed through your stomach. Smoking or vaping CBD is also a possibility but may cause lung damage.
What Is Full Spectrum CBD?
As mentioned above, there are over 110 phytocannabinoids found in the cannabis plant. This means there is more to it than just THC and CBD. To name a few, there are:
Tetrahydrocannabinolic Acid (THCA) – In raw cannabis, this is the crystallized resin that forms on the buds. When heated, it becomes THC.
Tetrahydrocannabinol (THC) – This is the most abundant cannabinoid in marijuana and should not be present in hemp.
Cannabidiolic Acid (CBDA) – In raw cannabis, this is the form that CBD takes. When heated, it's activated into CBD.
Cannabidiol (CBD) – This is the most popular cannabinoid by far and the topic of this page.
Cannabinol(CBN) – When THC degrades, it produces CBN, which typically only occurs in the cured, dried plant.
Cannabigerol (CBG) – This non-psychoactive compound is known for its antibacterial effects.
Cannabichromene (CBC) – This cannabinoid is often used as a topical for its anti-inflammation and pain effects.
Cannabidivarin (CBDV) – This cannabinoid is barely structurally different from CBD and is still undergoing research to understand the effects.
If you separate them between CB (hemp) and TH (marijuana) compounds, you can actually provide a full spectrum of compounds and effects as legal supplements. Each can be found by themselves or in a full-spectrum mix.
How Do I Dose CBD?
Dosing CBD is typically done in 10 mg increments. Because there's no known toxicity, doses of 100-1000 mg are possible. There are no known overdoses of CBD.
Where Can I Buy CBD in South Florida?
Luckily, you're in the right place. Nutrition Smart is the place to get all things CBD in South Florida. We have CBD oils, hemp oils, full-spectrum CBD, CBD isolate, and more. Whatever form you take it, we can hook both you and your pet up. Check out our website to browse our wide selection of CBD and CBD-infused products.
Reasons to Source CBD from Nutrition Smart
BEST PRICES on CBD and hemp-derived products. 
EXPERT STAFF to help you find the right product and the right dose. 
HUGE VARIETY Edibles, vapes, oils, capsules, salves, beauty, pet & more!
TRUST We stand behind the quality of our CBD and back it up with a full refund policy.

EXPERT STAFF to help you find the right product and the right dose.
HUGE VARIETY Edibles, vapes, oils, capsules, salves, beauty, pet & more!
TRUST We stand behind the quality of our CBD and back it up with a full refund policy. 
Florida CBD Law Compliant
New Florida laws regarding CBD went into effect January 2020. These laws were created by Florida's Department of Agriculture, which is the regulatory body the inspects CBD products for safety. This means the FLDA inspects all wholesale and retail facilities that prepare any food containing cannabinoids.
These state laws regulate usage of pesticides and how packages are labeled, inspected, produced, and sold within the state. All our brands have a certificate of authenticity and all required licenses, so you know you're getting the real deal. We only sell the highest quality, state-certified CBD products that are properly manufactured in a cleanroom facility.
Check out our wide selection across our site. These CBD products have a wide range of therapeutic benefits. Please note, CBD brand availability varies at each Nutrition Smart location.
Join the CBD Club
If you love CBD, you're in luck. We have a CBD text club where we offer 10% off your purchase, and that's not all. We also push out various CBD/hemp coupons and promotions throughout the year. Check out this 10% coupon today!
Head to NutritionSmart.com and click the banner to join our rewards program today.
Our newsletter occasionally features CBD and hemp-related news too. It's a great way to stay in the loop on the latest brand offerings. And stay up to date on CBD trends and benefits by following our BLOG.
*Not all locations sell all brands, may differ by location.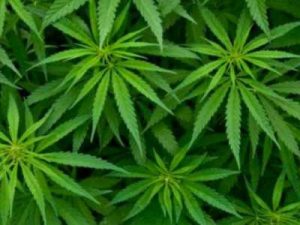 What is CBD oil? CBD oil is an oil you can ingest for its pain relieving and wellness properties. As its name would suggest, CBD
Read More »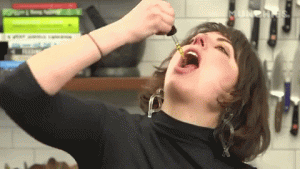 Have you been on the hunt for high-quality, organic, and natural CBD products? Are you looking for a CBD store near you with a wide
Read More »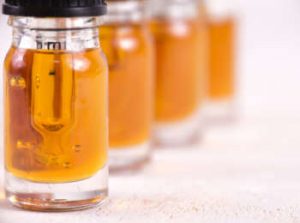 CBD is everywhere it seems. From our news feeds on Facebook and Instagram to friends or family touting how CBD has helped them with X,
Read More »
Looking For Something Specific?
If you are looking for a product or item that is not listed on the website, please contact the team at Nutrition Smart We can provide product information and availability on your item inquiries.