DETOX using Acupuncture & Chinese Medicine
Event Navigation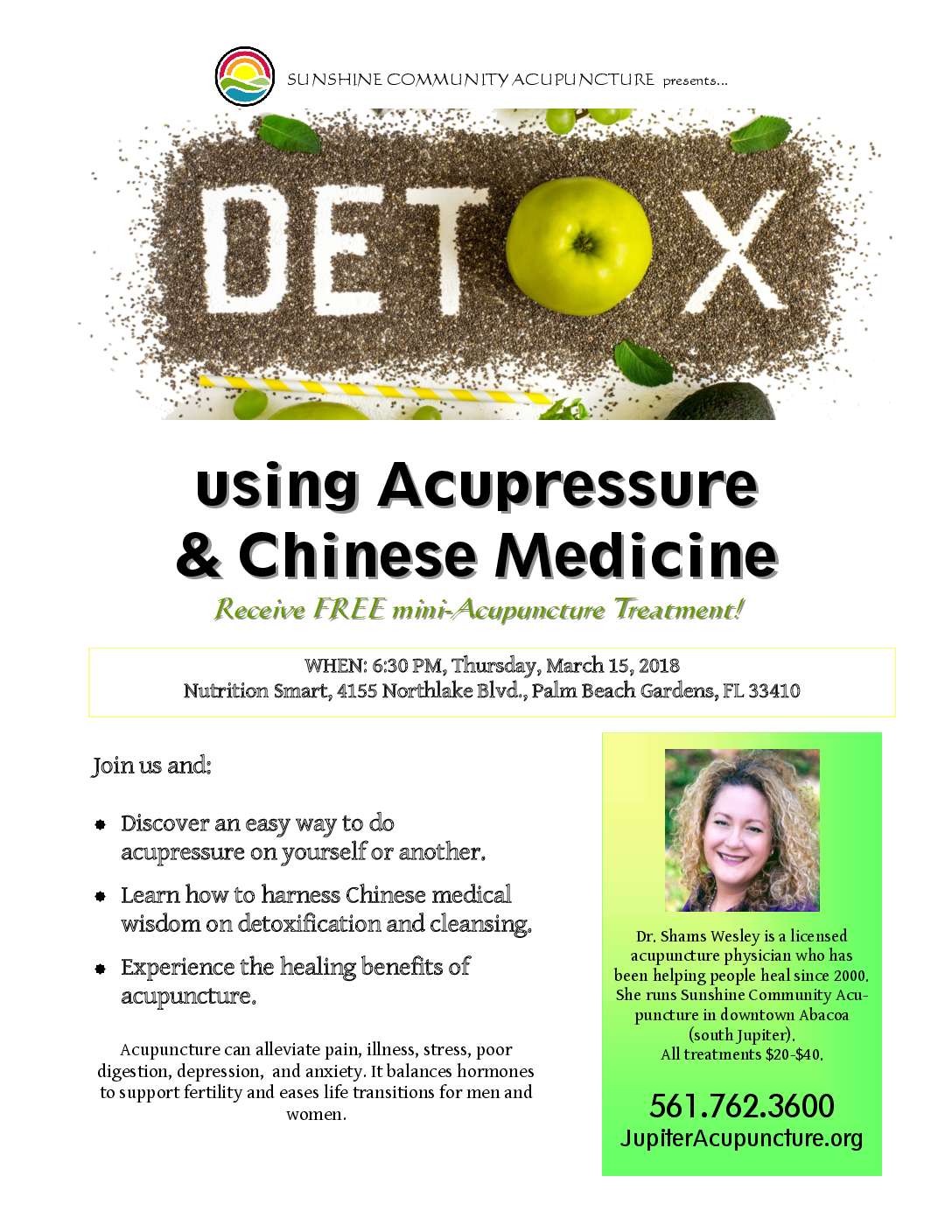 Join us as Dr. Shams Tara Wesley helps you:
 Discover an easy way to do
acupressure on yourself or another.
 Learn how to harness Chinese medical
wisdom on detoxification and cleansing.
 Experience the healing benefits of
acupuncture.

Acupuncture can alleviate pain, illness, stress, poor
digestion, depression, and anxiety. It balances hormones
to support fertility and eases life transitions for men and
women
FREE MINI ACUPUNCTURE TREATMENT!!!!
Related Events