Dr. Riley's "Elixir For Life"
Event Navigation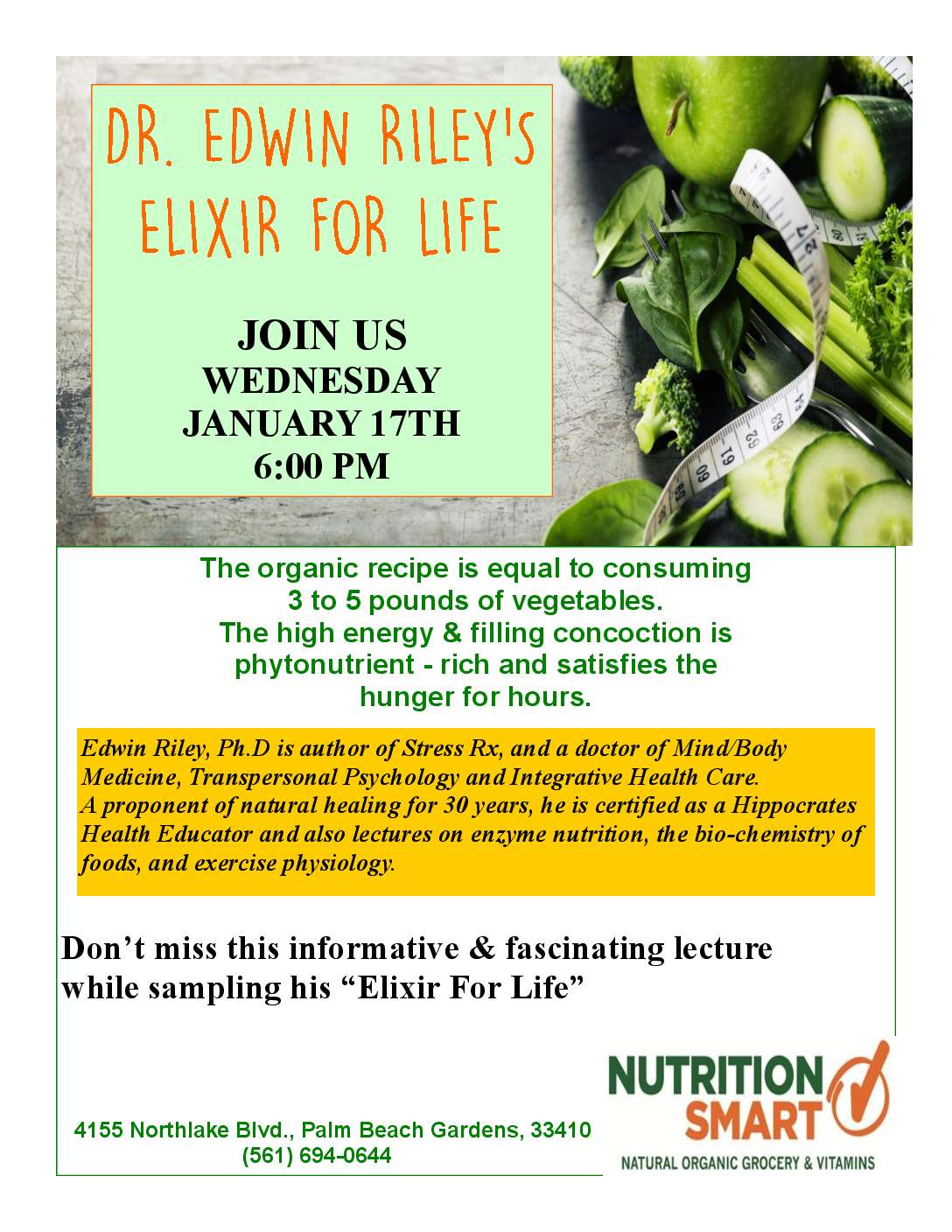 Edwin Riley, Ph.D is author of Stress Rx, and a doctor of Mind/Body Medicine, Transpersonal Psychology and Integrative Health Care. A proponent of natural healing for 30 years, he is certified as a Hippocrates Health Educator and also lectures on enzyme nutrition, the bio-chemistry of foods and exercise physiology.
Dr. Riley's Elixir for Life is equal to consuming 3 to 5 pounds of vegetables.
The high energy & filling concoction is phytonutrient – rich and satisfies the hunger for hours!
Don't miss this informative & fascinating lecture while sampling his "Elixir for Life"
Please RSVP & Register at Nutrition Smart PBG to reserve your seat!
561-694-0644
4155 Northlake Blvd.
PBG
Related Events