Food Solutions for New Year's Resolutions
Event Navigation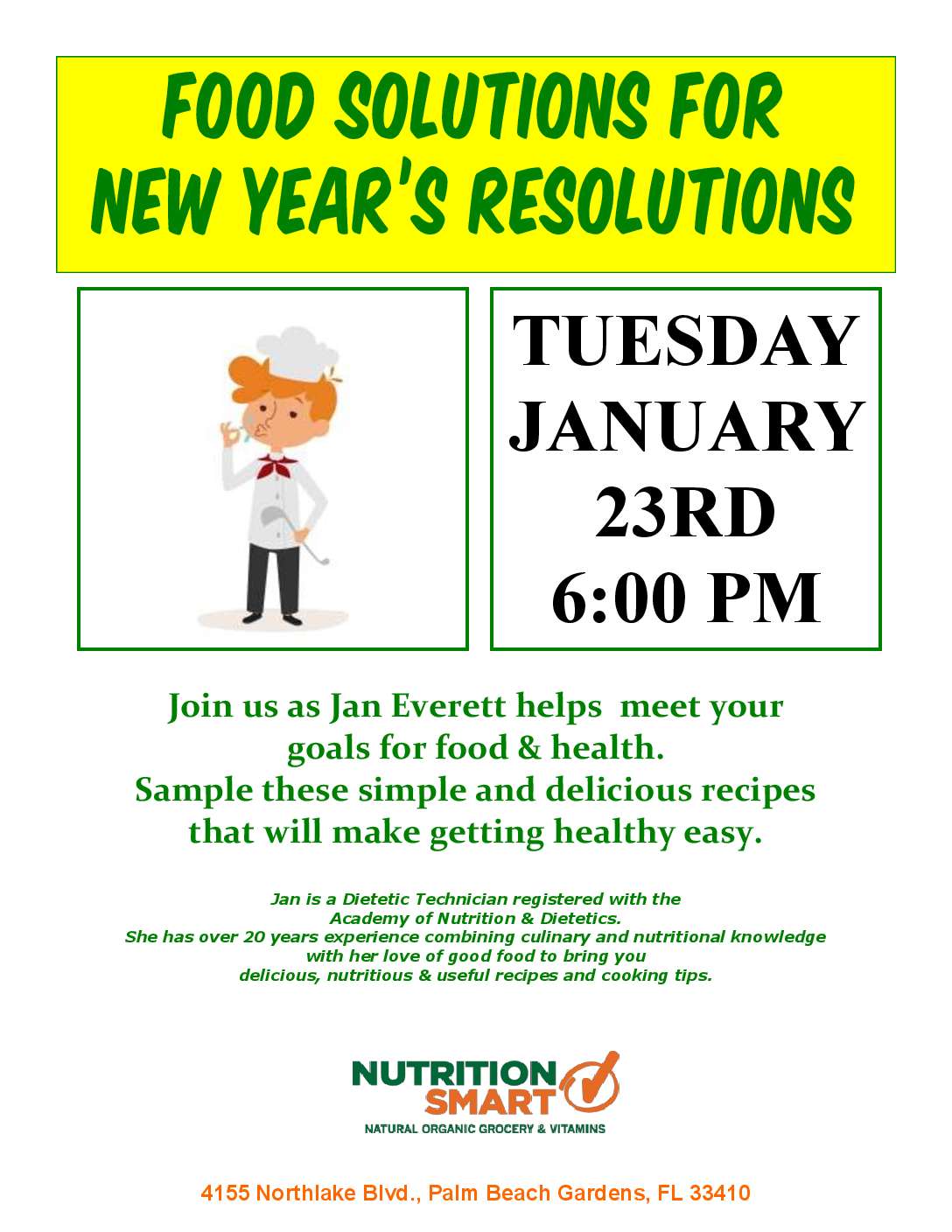 Join us as Jan Everett helps  meet your  goals for food & health.
Sample these simple and delicious recipes that will make getting healthy easy.
Jan is a Dietetic Technician registered with the Academy of Nutrition & Dietetics.
She has over 20 years experience combining culinary and nutritional knowledge
with her love of good food to bring you  delicious, nutritious & useful recipes and cooking tips.
Related Events