Andrew & Everett's cows are: ✓ Pasture-raised, grass fed, and treated humanely. ✓ Regularly tested to validate health claims. ✓ Removed from the herd if not fully healthy, until its milk is "clean."
Their Cheese is: ✓ Made first run of the day to ensure no possible cross-contamination. ✓ Produced in small batches, ensuring only the freshest cheese at the shelf. ✓ 100% Gluten-Free. Our Farmers are: ✓ US family-owned self-sustaining farms run by 3rd & 4th generation cheese-makers in America's Heartland – local from where the cows are raised.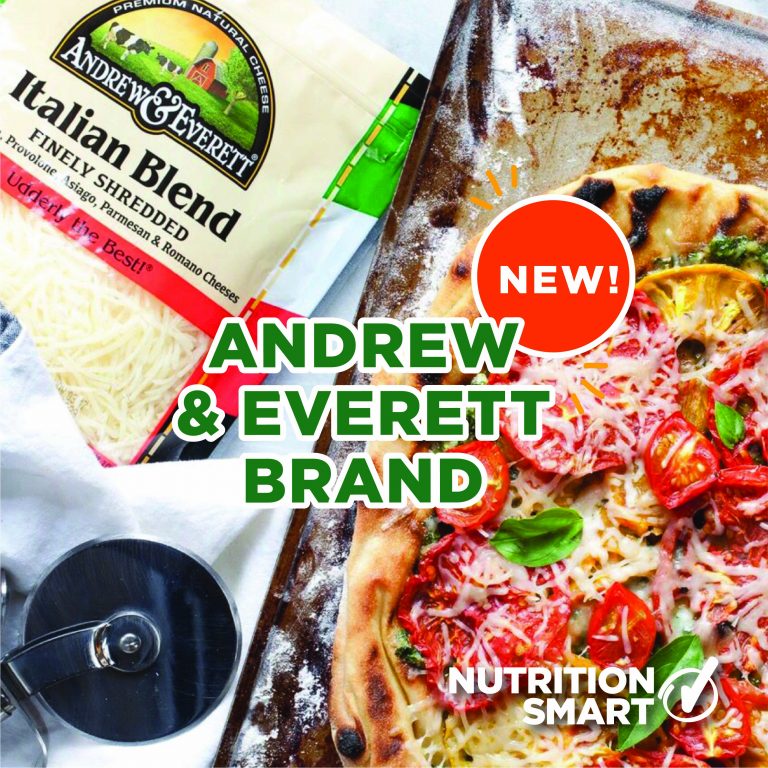 Cheesy, Pesto and Roasted Tomatoes Homemade Grilled Pizza
Ingredients
3 large heirloom tomatoes, sliced 1/8-inch thick
1 tbsp olive oil
½ tsp kosher salt
¼ tsp black pepper
Flour for rolling pizza
8 ounces pizza dough
1/3 cup basil pesto
1/3 cup Andrew & Everett®Shredded Italian Blend Cheese
1/8 tsp sea salt
1/8 tsp black pepper
 Directions
Preheat the oven to 400 degrees F.
Arrange the tomatoes on a parchment paper-lined sheet pan and drizzle with olive oil. Sprinkle with salt and pepper.
Roast for 20-25 minutes. Pre-heat grill on high.
On a lightly floured work surface, roll out the pizza dough. Place the dough directly on the grates and grill for 2-3 minutes per side until the crust has grill marks and has puffed up.
Take the crust off the grill. Smear with pesto, leaving a ½-inch border at the edges.
Top with roasted tomatoes and Andrew & Everett®Shredded Italian Blend Cheese.
Return the pizza to the grill for 1-2 minutes to melt the cheese.
Recipe courtesy of @lastingredient