"Gluten-Free" is a popular buzzword among dieting circles as well as among the general public. With each passing year, the awareness of gluten and those who maintain gluten-free lifestyles is growing. Though Celiac's Disease and other immunodeficiency diseases that require a gluten-free diet have been around for centuries.
A lot of people are skeptical of gluten-free diets and view them as a fad like many other diets that have come before, however maintaining a gluten-free lifestyle is a healthy choice for people of various walks of life. If you want to learn how to live a gluten-free lifestyle, your local Pembroke Pines health foods stores are good resources, as well as your family doctor and nutritionist.
What Is Gluten?
Gluten is the name for a family of proteins found in wheat, rye, spelled, and barley. The protein gives dough its elasticity. Wheat is often found in bread, baked goods, fried items, pasta, cereals, beers, and pretty much any mass produced item that contains flour. Wheat flour is the most popular choice for flour and often the cheapest choice. People who have a gluten intolerance often react to the presence of gluten in their food in a variety of ways. The most immediate symptoms are gastrointestinal distress, fatigue, and headaches after consuming a big dose of gluten.
Other annoying and common symptoms are canker sores (inside your mouth), bone and joint pain, depression, and migraines. Left untreated, Celiac's Disease can do severe damage to your intestines, cause major vitamin deficiencies, and trigger other disorders. If you suspect you are reacting to gluten or may have Celiac's Disease, it is best that you consult your family physician as soon as possible. There are many tests that can be done to ascertain your sensitivity to gluten and treatments available.
How Do I Learn to Be Gluten Free
One of the most common treatment methods available for gluten intolerances and Celiac's Disease is to maintain a gluten-free lifestyle. This entails guarding yourself against consuming gluten in any amount. This shift can be difficult for many people and can be a source of frustration. Luckily the gluten-free food industry has come a long way in the past few years and many grocery stores near you will carry a good selection of gluten-free products.
You will find that vigilance is necessary, you will have to question all of the menu items at your favorite restaurants and possibly find natural foods stores near you to help you make the shift in your cooking. There are many flour alternatives that will work in some of your favorite recipes and there will be a whole new world of foods you can explore as well! You will find yourself surprised at how delicious some gluten-free choices can be!
Recipe: Cheddar Chive Skillet Cornbread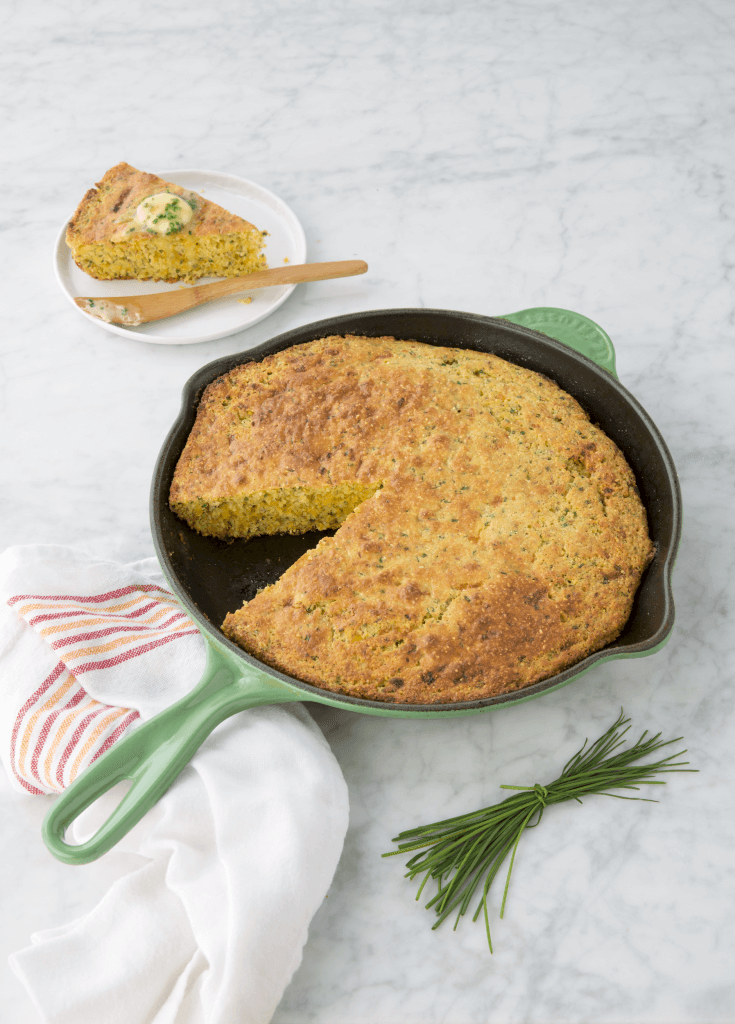 Recipe credit: Amy Palanjian
Photo credit: Amy Palanjian
Cornbread is often considered a comfort food. The more comfort foods you can tweak to eliminate gluten, the easier your transition to a gluten-free lifestyle will be! Delicious Living has many more amazing gluten-free recipes for your to explore! If you are able to buy chives with their pretty purple flowers, stir the petals into softened butter with a little honey—then smear over warm cornbread. Best eaten the day it is made.
Ingredients:
• 4 tablespoons unsalted butter
• 1½ cups cornmeal
• ½ cup gluten-free flour blend (such as King Arthur Gluten-Free All-Purpose Flour)

• 1 tablespoon ground flaxseed
• 1 tablespoon baking powder
• ½ teaspoon salt
• 1 cup low-fat (1 percent) milk or unsweetened nondairy milk
• 2 tablespoons honey
• 2 eggs, lightly beaten
• 1 cup (about 4 ounces) shredded cheddar cheese
• ¾ cup finely chopped chives or green onions
• Additional honey (optional)
Directions:
1. Melt butter in a 9-inch cast-iron skillet while oven preheats to 400°. Remove 2 tablespoons of melted butter from the pan and set aside. Place pan back into the oven.
2. In a medium bowl, stir together cornmeal, flour, flaxseed, baking powder, and salt. Stir in reserved melted butter, milk, honey, eggs, cheese, and chives or green onions.
3. Remove skillet from oven, and swirl butter to coat. Pour in batter, and shake gently to distribute evenly. Bake for 20–22 minutes or until edges are lightly golden brown and cornbread is set. Let cool slightly, cut into wedges and serve warm with honey, if desired.
PER SERVING: 298 cal, 12g fat (4g mono, 1g poly, 7g sat), 77mg chol, 391mg sodium, 34g carb (2g fiber, 7g sugars), 9g protein
Being Gluten Free Doesn't Have to Be A Struggle
Transitioning to a gluten-free lifestyle isn't as difficult as many would make it seem. There are many resources online and in your own community available to help you change your life. Outside of your medical providers, there are many community resources such as the natural health stores near you. Utilizing all available resources will only make your path smoother.