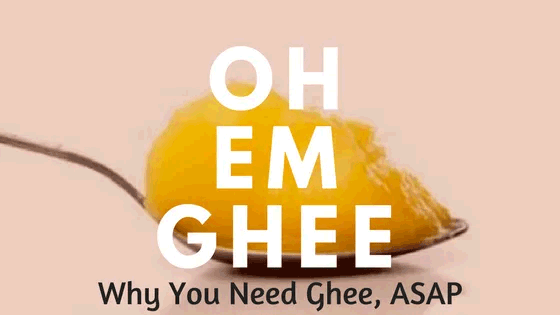 Gone are the days where we live in fear of fats! We have finally passed the era of thinking that low fat and fat free are what is best for our body. Instead, we are starting to embrace fats and all of the positive effects it has on our bodies. If you're like my mom, you may still be a bit cautious about cooking in coconut oil and indulging in whole fat milk and yogurts. That's understandable, given how we have been told for so many years to avoid fats like they were the plague. Fortunately, science has now proven to us how beneficial healthy fats are to our diets. Here's what we know:
Fats are essential for your body to function properly. The consumption of fats allows your body to absorb vitamins A, D and E and helps your nervous system function.
Unsaturated fats may help to raise good HDL cholesterol and lower bad LDL cholesterol. These fats may also help to prevent both plaque from building up in your arteries as well as belly fat.
Polyunsaturated fats not only may help to lower bad cholesterol but also have lots of omega-3 fatty acids, which may help to boost brain function. These fats may also help improve both immunity and your mood, as well as maintain skin and eye health through the moderate levels of omega-6s.
If this all looks like an AP Biology book to you, don't fear! Here's a cheat sheet of some of the best fats to add to your diet:
Monounsaturated fats: olive oil, almonds, cashews, peanuts, peanut butter, sesame seeds, tahini and avocado
Polyunsaturated fats: salmon, mackerel, herring, flaxseed, walnuts and tofu
My current favorite fat to cook with is ghee. Ghee is clarified butter, which means that it is butter that is simmered longer than normal in order to remove the water and milk fats. Therefore, it is a better option for those who are lactose intolerant. What results is an inherently nutty flavor and a high-smoke point–which means it's ideal for cooking! But what really made me fall in love with ghee is all of the nutritional benefits it houses. Compared to butter, which contains 12-15% medium and short-chain fatty acids, ghee has 25% or greater. Because our bodies metabolize these fats differently than it does long-chain fatty acids, these medium and short-chains are not associated with cardiovascular disease. Ghee is specifically rich in butyrate, an essential short-chain fatty acid that helps to support healthy insulin levels and beats inflammation. It is also rich in vitamins A, D and E, which can help those with gluten sensitivity, IBS or leaky gut syndrome.  Finally, one of my favorite benefits is that ghee supports weight loss as the energy from medium-chain fatty acids works to burn other fats in our bodies. I absolutely love this stuff, and I'm sure you will too. I use ghee everyday: in my bulletproof coffee and matcha lattes, to cook eggs and meats, to saute my vegetables and even just to spread on a piece of paleo toast. My favorite brands are Organic Valley and Fourth and Heart. I'm obsessed with all of Fourth and Heart's flavors–California garlic, white truffle salt, Madagascar vanilla bean and traditional grass-fed. They also have an amazing ghee oil and ghee oil spray, which makes roasting veggies a breeze! Look out for a video where I show you how I make one of my favorite recipes using ghee!
What are some of your favorite fats to cook with? Tag me @laurenandrew and @nutritionsmartofficial to show us what you've got!
Until next time,
Lauren