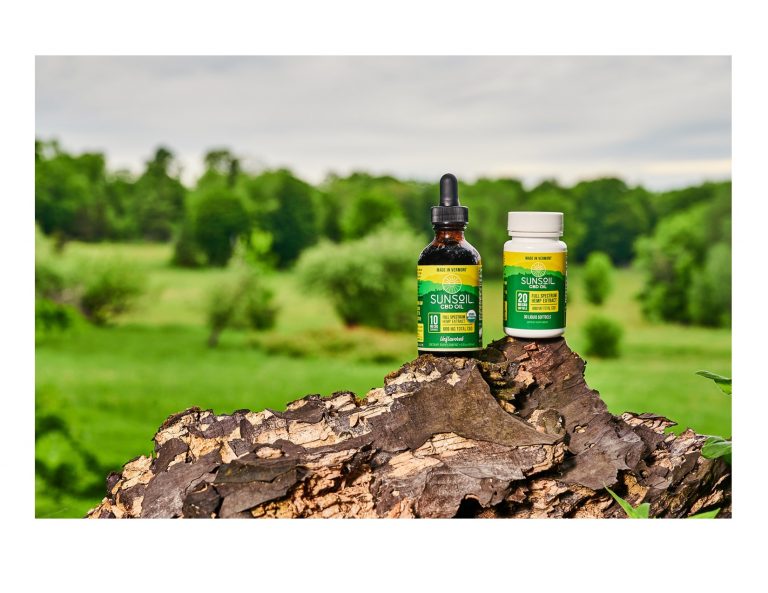 Introducing…Sunsoil CBD. 
We are excited to carry organic, full-spectrum CBD oil from this farmer-run Vermont company. Available in capsule or liquid formats, Sunsoil CBD is:
🌄 Farmed in Vermont
🌎 USDA Certified Organic
💧 Naturally Infused 
🌿 Made with Simple Ingredients
🧪 Third Party Lab Tested
If you're looking for natural relief, Sunsoil's products are made with integrity to the highest standards. A great introduction to the benefits of CBD! 
Let's talk about Sunsoil CBD's capsules. 
Made using their organic hemp 🌿 and organic coconut oil 🥥, Sunsoil CBD capsules are an easy, convenient, mess-free way to try CBD oil. 
Because capsules are absorbed through your digestive system (instead of under your tongue), they offer longer lasting, mellower results than liquid formats. Perfect for all-day or all-night relief.
Sunsoil CBD drops
Looking for a fast-acting CBD option? Sunsoil's organic CBD drops are a great choice. 
For the best results, start with one dropper of oil and hold it under your tongue for 30-60 seconds before swallowing. This allows the CBD to be absorbed into your blood stream quickly.
Available in multiple flavors and potencies. Stop by your location Nutrition Smart store today to see which option is right for you.