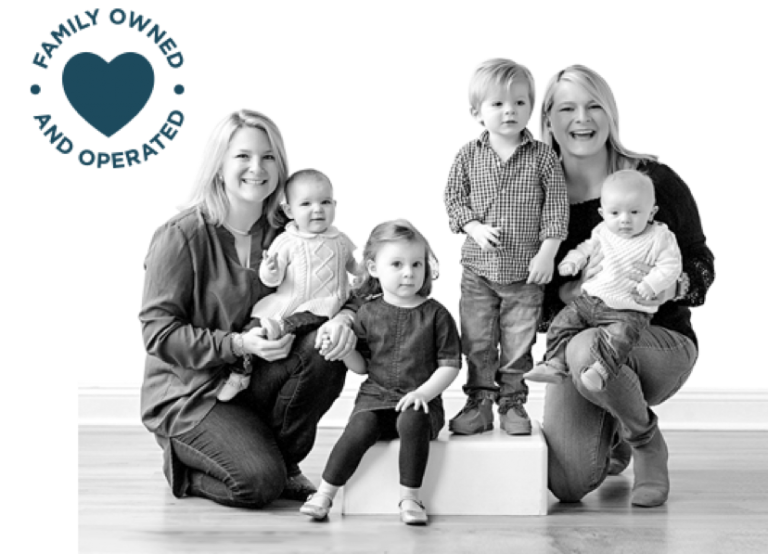 Katherine & Molly Oliver
Soap-making for over 180 years!
The Grandpa Soap Company, South of France®, and Kirk's
Katherine & Molly Oliver – two sisters turned CEO-moms. They are proud to carry on their family's soap making tradition. Their vision is driven by their desire to create high-quality natural products for both their growing family's as well as yours. They believe good products don't need to be complicated, so that's why they like to keep it simple by using clean and safe ingredients that are sourced and derived from nature, fitting for a head to toe, simple clean!
Siete
From Our Family To Yours
Veronica Garza, Co-Founder and President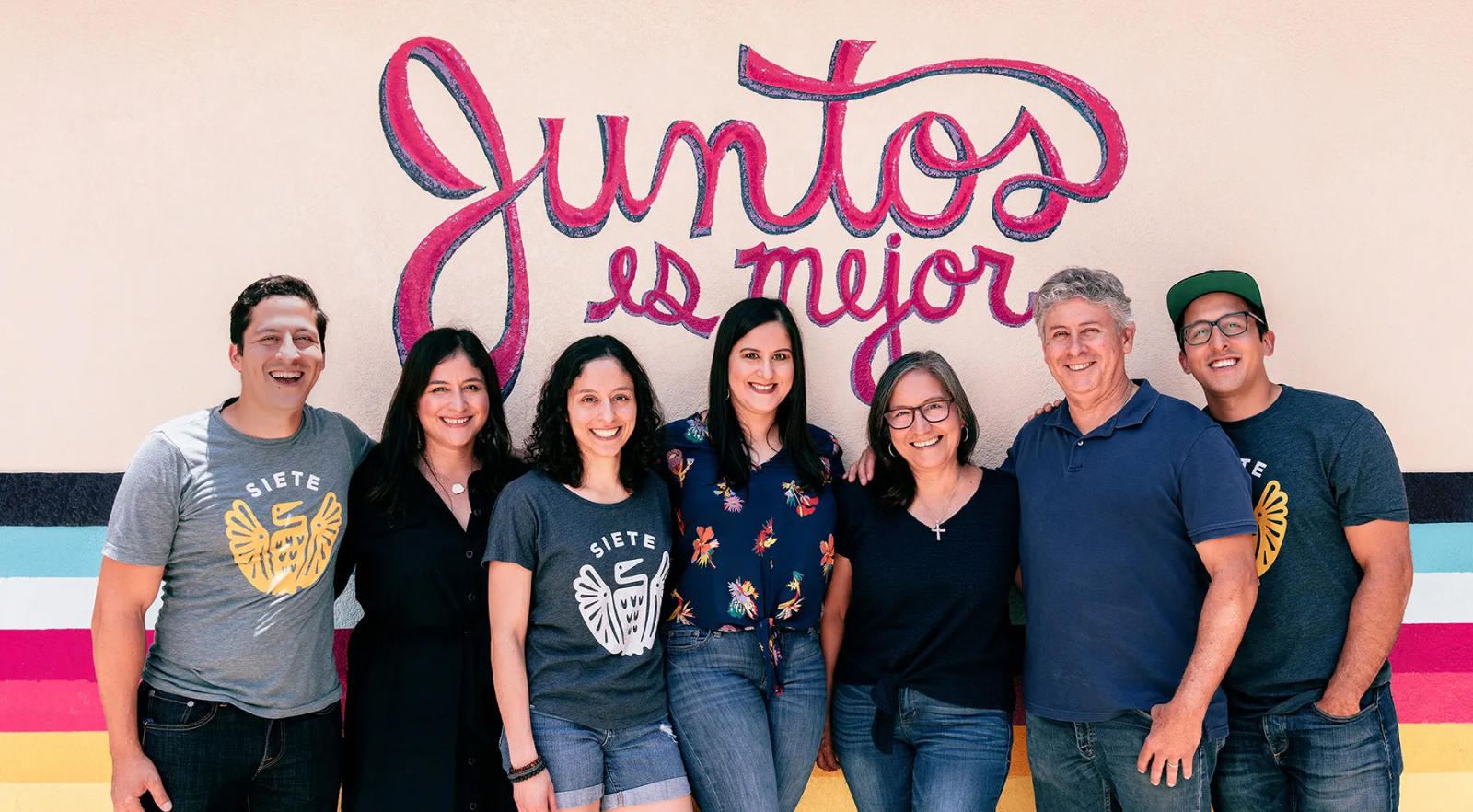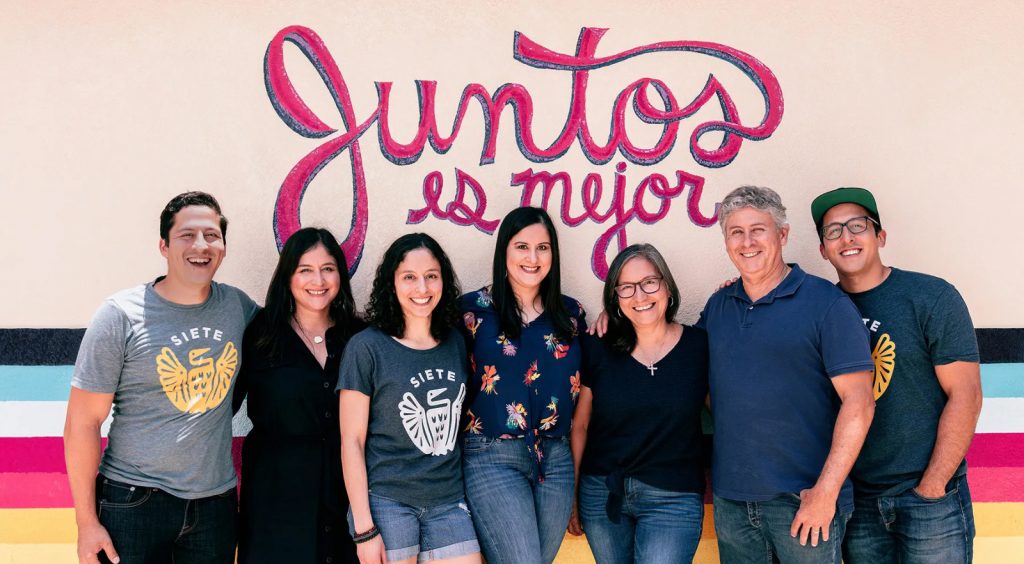 When Veronica was a teenager, she was diagnosed with multiple debilitating autoimmune conditions that almost ruined her life. She was fatigued, overweight, and depressed. But with her family's love and support, she was able to overcome these major health challenges. Together, their family of seven (siete!) learned about the healing powers of food. Now, they offer healthier options to your traditional Mexican cuisine, such as grain-free tortillas. Siete Family Foods is a mission-based company, and they're passionate about making and sharing real food, gathering together in an authentic community, and advocating for healthier lifestyles among Latino families. Check out the full story here.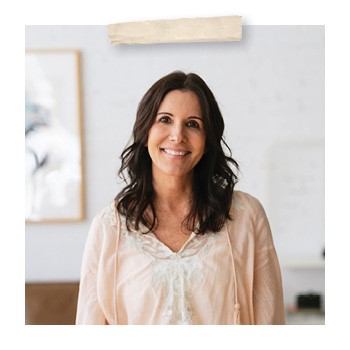 Meet Clinical Nutritionist, Sharon Brown
Bonafide Provisions
True Bone Broth, Traditionally Made
In 2006, Sharon was a mother at her wit's end. Her  6-year-old son had been on and off antibiotics since birth, suffered from chronic sinus,  ear, and respiratory infections. After a teacher, recommended ADD medication, Sharon knew there had to be another way.
So, she
began searching for alternative solutions, but the information was hard to come by – this was before you could find the answer to everything online. Finally, she came across the concept that bone broth could help strengthen the gut lining, and, therefore, support the immune system and the rest is history. Their family removed all processed foods from their diet and incorporated bone broth into every meal they ate. Three months later, the son had not needed antibiotics once. Then six months, nine months, a year went by and not one doctor visit!
Bonafide Provisions is committed to staying true to keeping food as nature intended – no shortcuts, no preservatives. It is their mission to help everyone experience abundant wellness through the power of food. 
Read the full, inspiring story
here
.
Ingredient Obsessed Women's Wellness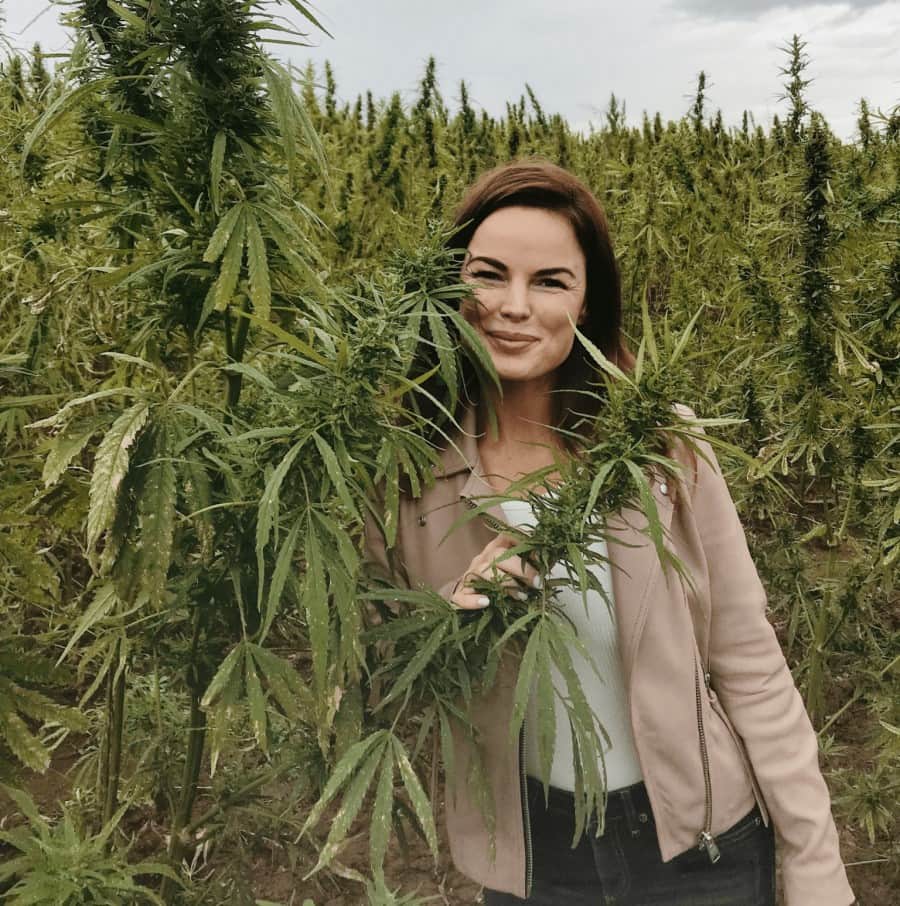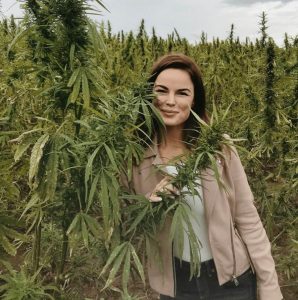 The idea to start Winged came in 2017 after plant medicine saved Jess from a dark place. She went through some major life changes that cause a severe battle with anxiety. After she received a recommendation of CBD and adaptogens, she started to feel herself again. She wanted to know more, so she started researching. Women were twice as likely to struggle from depression, insomnia and anxiety as men. She chatted with many women and noticed the common theme that this was true among the majority – which is where the idea of Winged began to form. She wanted to share the relief she felt with other women and set out to build a product line specifically formulated for women. Winged's mission is to help women feel good. Find out more about their brand, recipes, and more here.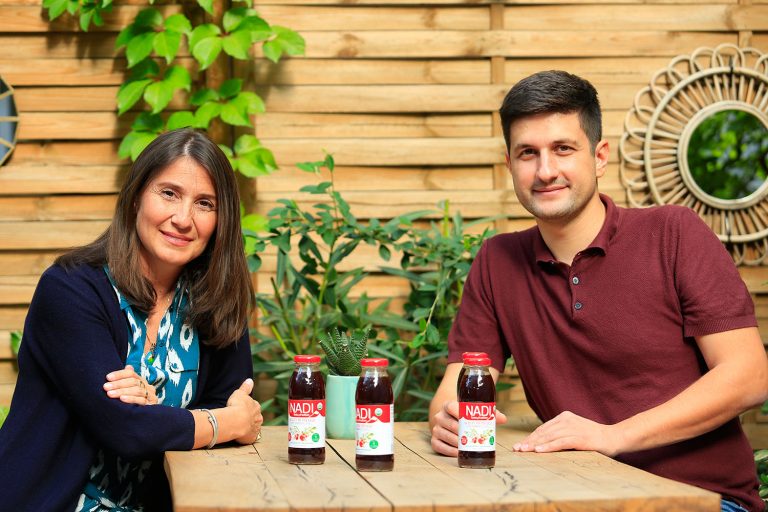 Gluten Free, Keto and Paleo with Jordann Windschauer
The story of NADI began when longtime friends Nina & Gaga, realized that they shared a passion for the delicious healthy rosehip drink they remembered from childhood. For many generations in their native country of Georgia, mothers and grandmothers made rosehip drinks for their families to prevent colds, improve digestion, strengthen skin and nails and boost energy. NADI means "collective work effort" in Georgian in recognition of the employees, family, and friends who have spent so much time, energy, and talent to make this wonderful drink possible. Nadi's Story
Gluten Free, Keto and Paleo with Jordann Windschauer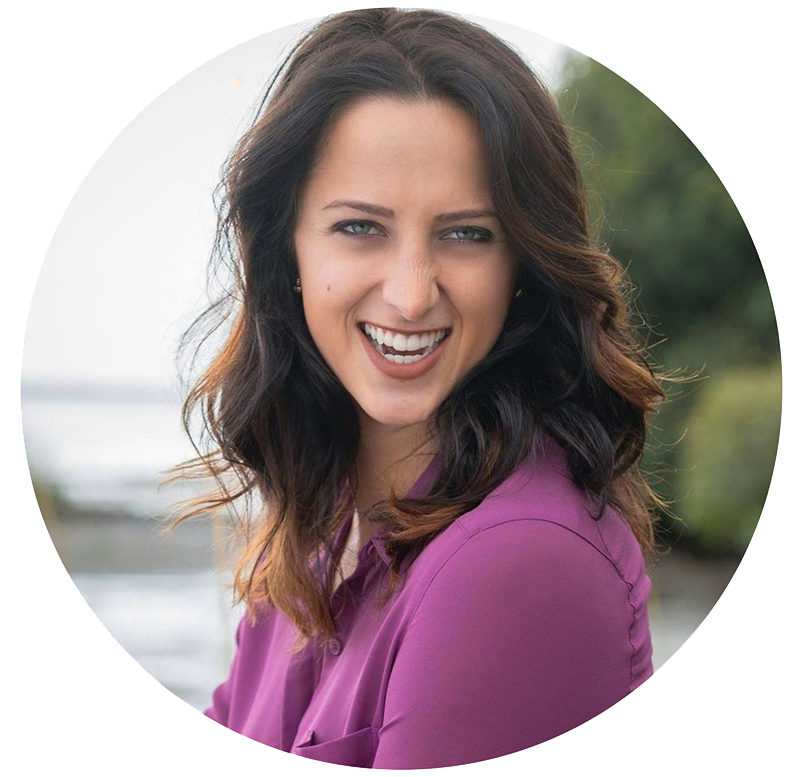 A 30-day Paleo Challenge became a lasting lifestyle when Founder, Jordann Windschauer began feeling more energized, healthy, and simply better. However, finding baked goods that were satisfying while also  completely grain free and gluten free was a challenge. Jordann started making her own Paleo baked goods! Base Culture was born when she realized how many people were missing out on the simple pleasure of a delicious, all-natural snack.  Learn about the humble beginnings all the way to the here and now, here.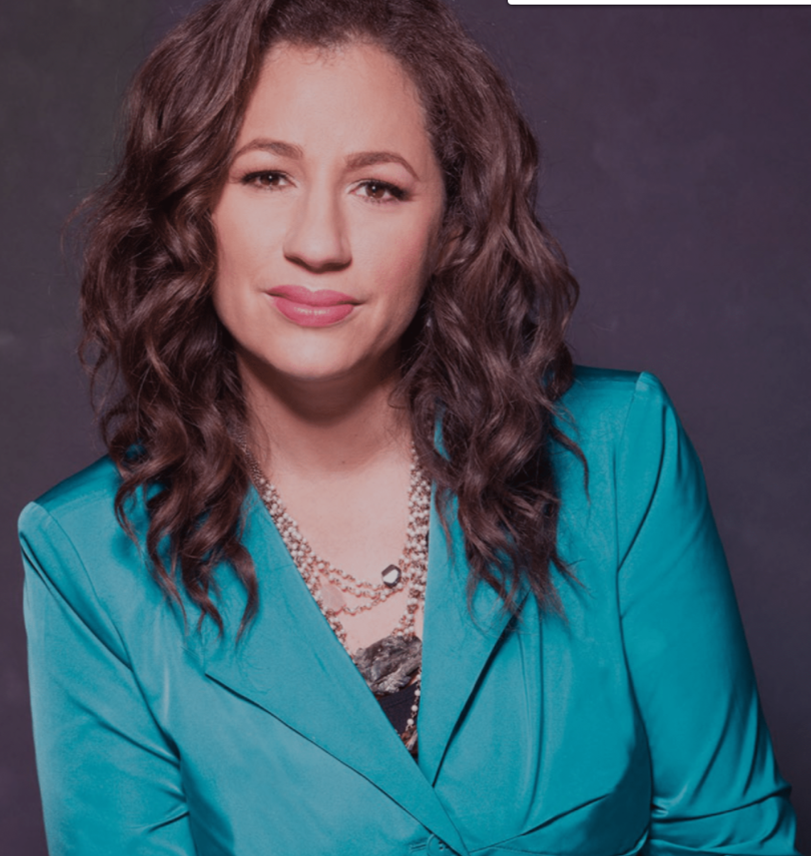 Kelly Vlahakis-Hanks, Continuing the family legacy
The Ecos family-owned business believes in creating a safer, sustainable clean for every home. Their ecosystem is built on ethics, empathy, and environmental and social justice – from the way they make their products to how they treat their employees and support their local communities, they are forever committed to helping you create a safer and more sustainable home. Ecos Story
After a career in corporate America, Nova became more keenly aware of the need for change in the skincare industry when her first daughter was allergic to the chemicals in traditional bath and cosmetic products. Nova, with an herbalist background, was inspired to develop safe skincare solutions, using the pure minerals zinc oxide and titanium dioxide as the active agents for sun protection. From there, Goddess Garden began to grow. Check them out here!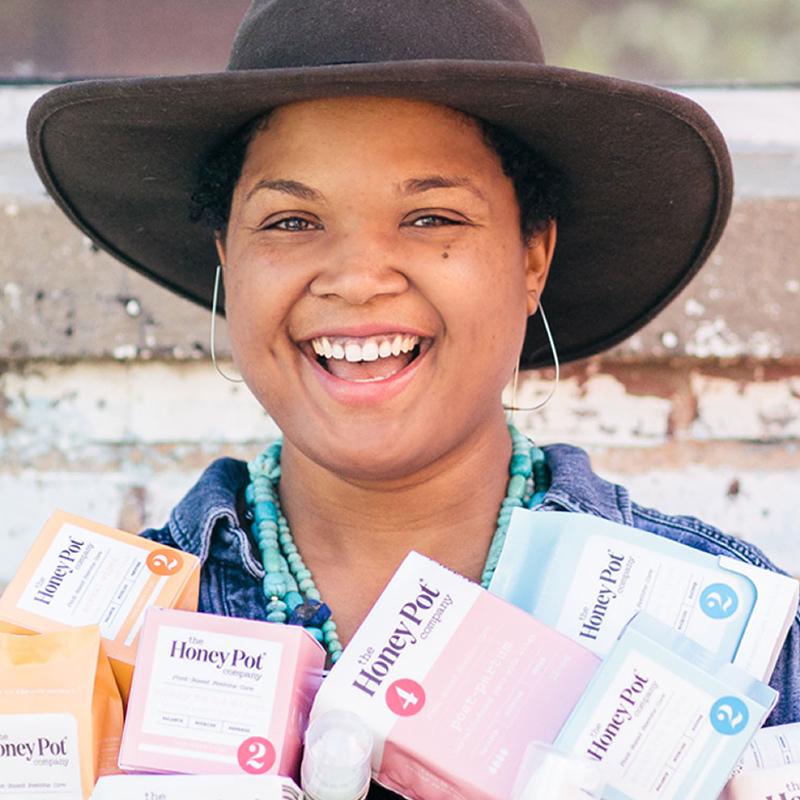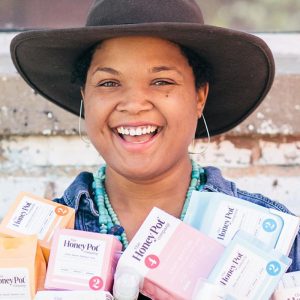 Plant-derived feminine care — from Bea's kitchen to your hands
"If you're here because your honeypot is unhappy, I've been there. The whole reason I started The Honey Pot Co was because I was suffering from bacterial vaginosis for months and couldn't get relief. One night, an ancestor visited me in a dream and gifted me with a vision to heal myself. With her help, I created the Honey Pot Co to solve for what other brands wouldn't, using the power of herbs." BEA DIXON, FOUNDER OF THE HONEY POT CO
Founder, Kelly Perkins, started making soap in the '90s with a simple goal: avoiding toxic ingredients. "I don't like to look at a label and have to go to Google to see what it is. That makes me think it's not something I want to put on my body. I want to be able to say, olive oil, I know what that is!" (Passport Magazine) Kelly decided to make her own soap after reading up about soapmaking and made her first batch in 1994. She fell in love with the process and eventually started selling! Check out the full details here.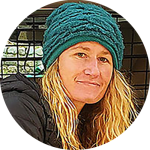 Jme Bonfiglio – Founder, Owner and Formulator
Jme founded WholeSun Wellness in 2017 to offer products that rely on the natural wisdom to create clinically-potent whole mushroom extracts with verifiable therapeutic levels of naturally-occurring medicinal components.  Through her decades of personal and professional experience, Jme has strived to educate on the benefits of mushrooms, set new standards for healthy living, develop solutions for environmental challenges, and champion local businesses. See the whole story here.