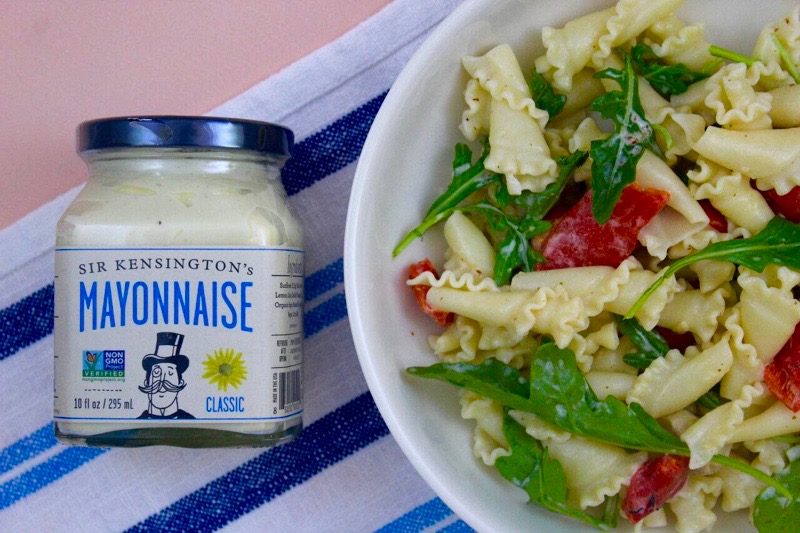 40 min
4-6 servings
vegetarian
Ingredients: 
• 1 lb fusilli or orecchiette pasta
• 1/4 cup Sir Kensington's classic mayonnaise
• 2 Tbsp Sir Kensington's spicy brown mustard
• 1 Tbsp lemon juice
• 1 Tbsp red wine vinegar
• 1/2 cup canned artichokes, drained and chopped
• 1 cup arugula
• 1/2 cup roasted red peppers, chopped
Instructions:
1. Bring a large pot of water to a boil then add pasta
and cook until al dente.
2. Mix together mayonnaise, mustard, lemon juice
and vinegar in a bowl until combined.
3. Add in pasta, artichokes, arugula, and peppers.
Toss to coat with dressing.
4. Before serving, refrigerate for at least 10 minutes
to give flavors time to meld.
Pro Tip: For easy prep, cook and cool pasta ahead of
time. Toss in a bit of olive oil and refrigerate for use the
next day. For the adventurous: add in torn prosciutto
for extra flavor.