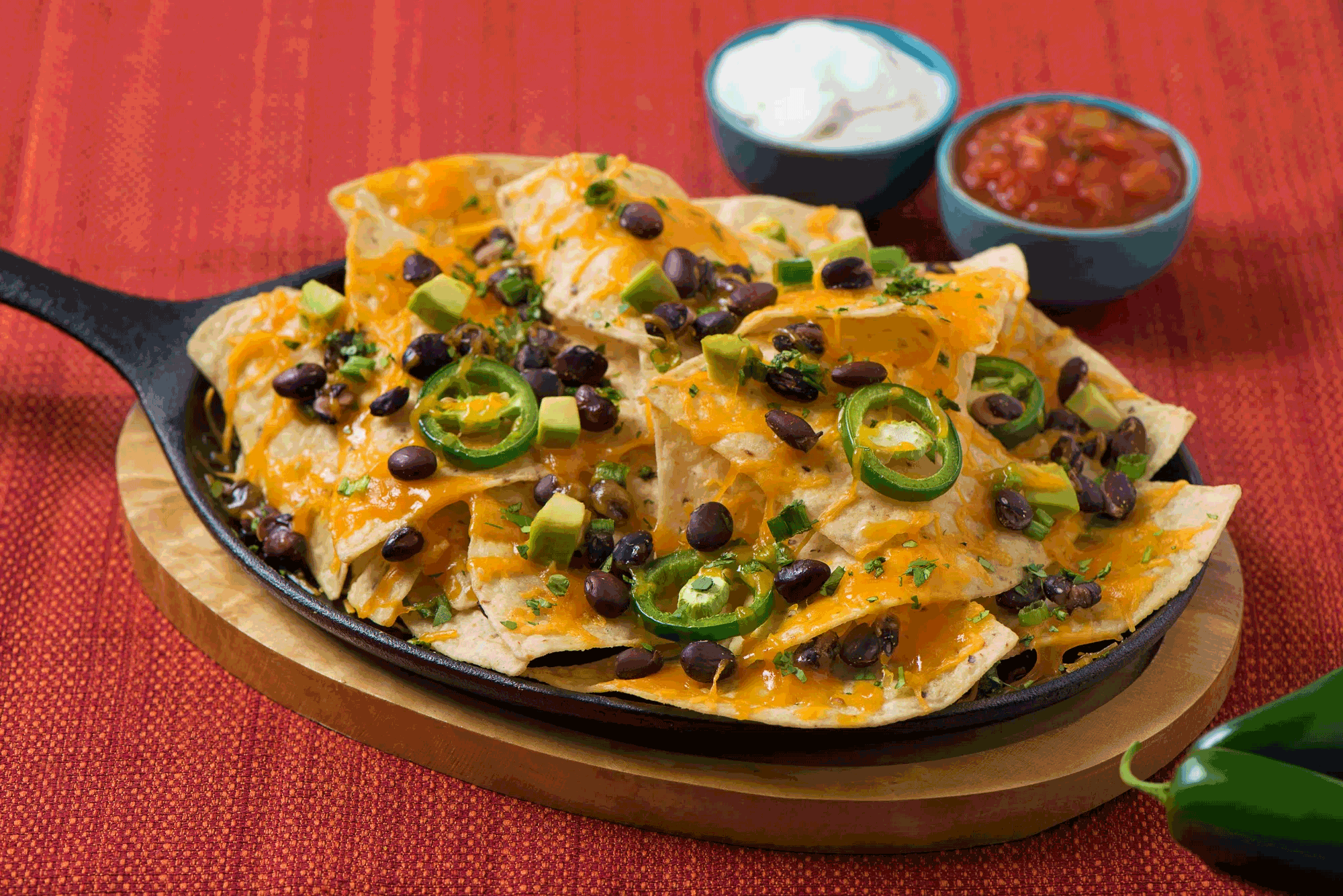 Nachos in a flash! Pile organic green onions, black beans and fresh avocados on a big pile of organic tortilla chips and top with Mexican blend cheese from Organic Valley. Add some heat and jalapenos and you have a spicy, cheesy organic snack!
20 minutes
8 servings
vegetarian
Ingredients
Nachos
• 1 5.5 oz. package of Late July clasicos tortilla chips
• 16 oz. can black beans
• 1/2 cup green onions, sliced
• 1 1/2 cups Organic Valley shredded Mexican blend cheese
• 1 tsp ground cumin
Topping Options
• Organic Valley sour cream
• Salsa
• Jalapeno peppers, sliced
• Avocado, diced
• Fresh cilantro, chopped
Instructions

1. Heat oven to 350°F (180° C).
2. Line a 15 x 10 rimmed sheet pan or cookie sheet with foil. Arrange tortilla chips in a single layer in pan.
3. Drain and rinse black beans. Combine beans, green onions and cumin in a medium bowl; spoon over chips. Sprinkle cheese evenly over top.
4. Bake 10 to 12 minutes or until heated through and cheese has melted. Serve immediately with desired toppings.