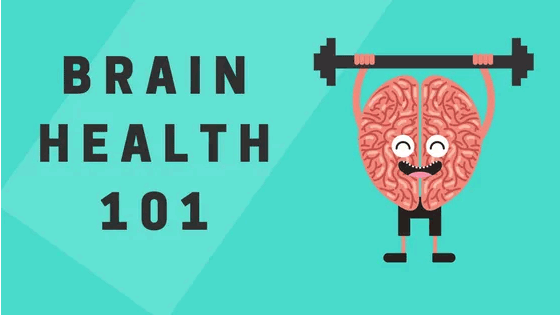 Perhaps one of the most popular supplements people ask for are ones that work to promote brain health. We know which foods are good for our skin, hair and bones. We understand the best ways to keep our bodies intact, whether or not we enact them. But brain health? Not so commonly known.
If you are interested in ways to maintain your brain health but don't know where to start, look no further. Keep on reading to see what supplements I take and what food I consume to maintain my brain's health.
BEFORE WE START:
If you are wondering "how do I actually improve my brain's health with food?," let's pause. Let's go over what vitamins and minerals are best for your brain health:
Omega 3 fatty acids: The brain is composed of nearly 50% fats and approximately 30% of those fats are omega 3 fatty acids. These fats help to build neural connections and protect our nerves.
Magnesium: Magnesium works to improve neural plasticity, which allows the nerves to adapt and avoid being damaged. This vitamin is also linked to proper energy production as it works to convert sugars into energy.
Vitamin D: Vitamin D is a catalyst in the brain that works to control the neurotransmitter synthesis and nerve growth systems. In fact, studies show that those who maintain high levels of vitamin D are at lower risk for Alzheimer's and dementia.
Vitamin E: Vitamin E helps to run the brain's functions. Because of all of the processes that occur in our brains, there is a high level of oxidation. Vitamin E is a great anti-oxidant, which also helps to reduce stress on the brain. It also helps the body maintain energy level and our brains to produce clearer thoughts.
So now that you know what we need, here's how I get them in my diet.
WHOLE FOODS:
If you've been reading my blog, you know I'm a huge fan of whole, natural foods. I truly believe you should aim to get all of, if not most of, your vitamins and minerals from real food. The benefit that whole foods have over supplements is that they often cover a wide variety of vitamins and minerals that supplements do not typically contain.
Some of my favorite ways to maintain my brain health is by eating foods that are rich in the vitamins and minerals I discussed above. Some of my favorite options are:
Oily fish, like salmon, trout and sardines
Flaxseed (I love Barleans)
Pumpkin seeds
Walnuts
Chia seeds (I use Nutiva or Barleans brand)
Blueberries
Tomatoes
Broccoli
SUPPLEMENTS:
The reality is, sometimes it can be difficult to consume all of your necessary vitamins and minerals each day. We are all human, and sometimes life happens. The key is not to worry or stress about it. Ensuring you are getting your daily dosages from supplements means that you do not need to stress about the foods you are eating. In fact, as time goes on and you mentally recognize which foods are beneficial to your body, you will automatically include them without thinking.
Some of my favorite supplements I take daily to help with maintaining my brain health are:
Garden of Life Vitamin D3
Country Life Chelated Magnesium Glycinate
Solgar Omega 3 (btw, on sale at Nutrition Smart now for 2 for $22! #bargainhunting)
Dr. Mercola Vitamin E
Are you ready to start taking care of your brain's health? Try out my favorite chia seed pudding recipe, made with lots of brain-healthy fats!
LAUREN'S CHIA SEED PUDDING PARFAIT
1/3 cup chia seeds
1 1/2 cups milk (regular or nut milk, your preference)
Cinnamon
1 scoop Dr. Axe Ancient Nutrition Bone Broth Protein (my favorite flavor is vanilla)
Mix well and set in refrigerator for at least 3 hours.
Warm up 3 tablespoons frozen berries with 1 tablespoon chia seeds and mix together.
Once chia seed pudding gelatinizes, top with 3 tablespoons of greek yogurt (I love Organic Valley brand). Add fruit mixture on top for a sugar-free fruit custard. Top off with any toppings you like–I personally love some walnuts and flaxseeds!
How do you maintain your brain health? Let me know @laurenandrew!
Until next time,
Lauren