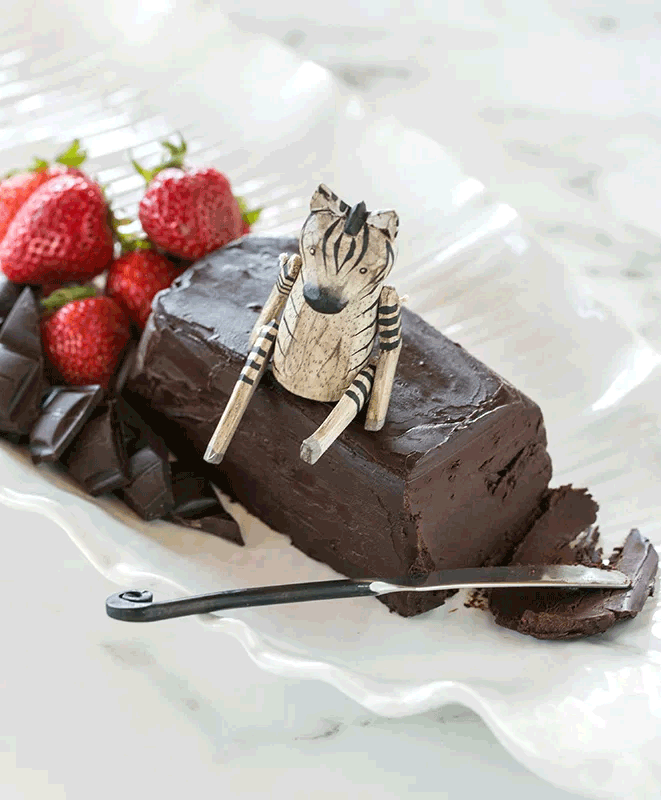 20 min prep
8 hr prep
10–12 servings
vegetarian
gluten-free
Ingredients:
5 bars Endangered Species Chocolate extreme dark chocolate (Black Panther)
6 ounces unsalted butter
1/2 cup milk
1 teaspoon salt
2 egg yolks*
Instructions:
In a double boiler, melt chocolate, stirring in butter, milk, and salt until smooth. Set aside to cool, but not harden.
Once cooled, whisk in egg yolks.
Line an 8" loaf pan with plastic wrap. Spray wrap with nonstick cooking spray. Pour chocolate mixture into pan and cool overnight to harden.
Slice into ½-inch thick slices and garnish with fresh fruit, if desired.