Nutrition Smart Grocery Delivery in Palm Beach Gardens & Curbside Pickup
We are excited to announce grocery delivery in Palm Beach Gardens along with in-store pick up or curbside pick up at all of our locations! We've partnered with Mercato so you can shop for your favorite Nutrition Smart products. Since we opened our first store in 1996, we have been committed to providing our community with the information, knowledge, and products necessary to achieve, improve, and maintain a healthy lifestyle. We pride ourselves on delivering to our customers an extensive selection of organic food and products. We hope you will try our new grocery delivery option.
Place your order from your phone or desktop computer.
Choose the time and day that is best for you for local delivery. Or choose to pick it up in-store or curbside.
Leave any specific delivery instructions for our drivers. Orders can be delivered to your front door or at a security gate for example.
Simple Social Distance Grocery Shopping!
We know that many of our customers who, for health and other reasons, might prefer a non-contact delivery option. Our simple social distance grocery shopping platform allows for the convenience of a scheduled drop-off - at your home, office or other location while still practicing safe social distance protocols.
When you're short on time but still need items to prepare tonight's big meal, you can rely on your Palm Beach Gardens Nutrition Smart for pickup service. Picking up your online order is easy and there's no need to go into the store. Best of all, it's free!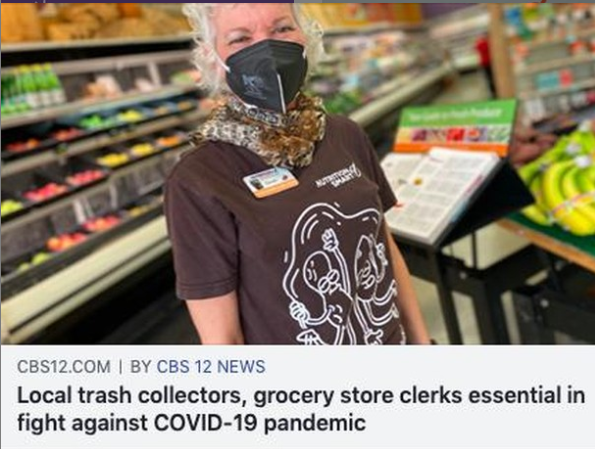 I am thrilled Nutrition Smart is now able to deliver through Mercato. The ordering process is easy & being that the store carries such a wide variety more & more items are getting quickly added to the site. If I didn't see something I was looking for the store was quick to help & graciously answered all questions. If something I was looking for was out of stock I'd also get a courtesy call on replacement. The process is great & delivery was quick & exactly as stated (& I was also happy to learn that the team in the store & delivery team had masks & gloves so they're protected --- my family & I are grateful to all involved for all they do in providing this service). Stay safe & healthy
Barbara G.
Nutrition Smart Pembroke Pines Shopper
Took a few minutes and the order was placed in the trunk of my car.
Pura A
Nutrition Smart Pembroke Pines Shopper
Products came on time and as expected.
D.C.
Nutrition Smart Pembroke Pines Shopper
Get started with your grocery delivery!