The end of 2017 is upon us and soon the time for resolutions and new perspectives will come about. Before that, however, we're faced with one of the most important traditions of the year: Christmas dinner. Traditionally, this is the time to forget about diets and simply 'let go', but if you're finally sticking to those resolutions you made last year and really want to stay healthy, then it might be time to find a few new recipe. You might not be able to control what others contribute to the Christmas dinner, but you can control what you make. The most important thing for you to know is that healthy doesn't have to taste bad.
The Main Course – Time to go Beyond Poultry
Admittedly, either poultry or ham has become the typical centerpiece for any Christmas dinner, but if you're looking to move away from that, then we have a great recipe! You can make this as a centerpiece and it will keep your guests happy for the duration of their stay. Check out the recipe below and feel free to change the ingredient measurements as needed to accommodate more or fewer guests. Remember: all of the ingredients can be found at health food stores in Pembroke Pines:
Red Lentil Winter Pasta with Red Pepper Sauce and Butternut Squash (Gluten free, vegetarian)
Ingredients:
5 cups (1 pound, 5 ounces) cubed butternut squash
2 tablespoons olive oil, divided
7 cloves garlic, minced, divided
1 shallot, diced
1½ teaspoons coarse salt, divided
2 (15-ounce) jars roasted red peppers, drained
1 onion, chopped
2 teaspoons Italian seasoning
1 teaspoon black pepper
½ teaspoon crushed red pepper flakes
4 cups chopped Swiss chard
24 ounces chickpea cavatappi (corkscrew) pasta (TRY: Tolerant Organic Red Lentil Rotini Pasta)
¾ cup shredded Parmesan cheese, divided
Directions:
Preheat oven to 400°. In a large bowl, toss together squash, 1 tablespoon oil, three cloves minced garlic, shallot and 1 teaspoon salt. Spread mixture on a parchment-lined baking sheet. Roast squash 30–40 minutes or until tender when tested with a fork.
In a food processor, purée the drained roasted red peppers; set aside.
Heat remaining 1 tablespoon oil in a large pot over medium heat. Cook onion and remaining four minced garlic cloves for 5 minutes. Add Italian seasoning, pepper, red pepper flakes and remaining ½ teaspoon salt. Sauté 1–2 minutes; then add Swiss chard and sauté another 1–2 minutes. Stir in red pepper purée. Transfer sauce to a large bowl, and set aside.
Cook pasta according to package instructions but remove 2 minutes early. Before draining pasta, reserve 1 cup cooking liquid.
Add cooked pasta and roasted squash to bowl with sauce; toss gently until coated. Mix in ½ cup Parmesan. If pasta seems too dry, add a little of reserved pasta-cooking water. Top with remaining ¼ cup Parmesan.
As a vegetarian dish, this recipe will open up your options and create a more welcome atmosphere around your Christmas dinner table. Keep in mind that this is just one idea for a side dish, and if you want to give it a shot, all of the ingredients can be found in our Nutrition Smart stores just in time for Christmas.
This is a great dish, but having a side is equally important, so why not Zucchini Squash Bake?
Serve the Perfect Side with Zucchini
Zucchini Squash Bake
Ingredients:
1 small (about 2 pounds) kabocha, red kuri or delicata squash
½ tablespoon olive oil
⅛ teaspoon plus ½ teaspoon salt, divided
1 small zucchini, grated (about ½ cup)
⅔ cup ricotta
½ cup grated hard cheese, such as Fontina, Emmental, Gruyère or non-aged Gouda
1 tablespoon chopped fresh parsley
1 teaspoon chopped fresh thyme
½ teaspoon ground black pepper
1 egg (beaten)
½ teaspoon ground nutmeg
1 tablespoon fresh lemon juice
FOR THE TOPPING
½ cup breadcrumbs (regular, gluten-free or panko)
1 tablespoon butter (melted)
1 tablespoon olive oil
¼ cup grated Parmesan cheese
Directions:
Preheat oven to 400°. Cut squash in half lengthwise, and scoop out seeds. Drizzle oil and 1 /8 teaspoon salt over cut side of squash halves. Place squash, cut side down, on a parchment-lined baking sheet. Cover squash loosely with aluminum foil, and bake for 45 minutes. Once cooked, remove foil and let the squash cool slightly.
In a large bowl, place grated zucchini, ricotta, grated cheese, parsley, thyme, pepper and remaining ½ teaspoon salt; stir to combine (all available at nutrition stores in Pembroke Pines). Mix in beaten egg and nutmeg; set aside.
In a separate bowl, toss bread-crumb ingredients together; set aside.
Once squash is cool enough to handle, scoop the flesh into a bowl and add lemon juice; mash with a potato masher until smooth. Gently fold ricotta cheese mixture into squash until combined.
Grease a 2-quart round baking dish, and reduce oven temperature to 375°. Scoop squash mixture into baking dish, and top with bread-crumb mixture. Bake until topping turns golden brown in spots, about 25–30 minutes. Remove from oven, and allow to rest 5 minutes before serving.
Side dishes are often one of the most important parts of the meal, but once all is said and eaten, dessert is going to be the star of the show. As the grand finale in your culinary holiday ensemble, it needs to send the meal out with a bang, and we think we have just the thing.
Moving on to Dessert
Grain-Free Avocado Sweet Potato Cake Bites
Ingredients:
½ cup sweet potato purée (1 small sweet potato) or pumpkin purée
1 small avocado
2 eggs
⅓ cup honey
2 tablespoons coconut oil, melted
3 tablespoons coconut flour
⅓ cup cocoa powder
1½ teaspoons baking soda
¼ teaspoon sea salt
½ cup mini chocolate chips, divided
¼ cup walnuts, chopped (optional)
FOR THE CHOCOLATE GLAZE
4 ounces bittersweet dark chocolate (at least 60 percent cacao)
1 tablespoon honey
1 tablespoon vegetable oil
Directions:
Preheat oven to 350°. Line a mini-muffin tin with paper liners or grease with oil.
In a blender or food processor, combine all ingredients except for chocolate chips and walnuts. Blend just until smooth. Fold in chocolate chips and optional walnuts. Fill each mini-muffin liner with batter.
Bake 20 minutes. Remove from oven, and let cool for about 5 minutes. Transfer muffins to a wire rack to finish cooling.
While cake bites are cooking, in a glass bowl, melt chocolate and honey in 30-second increments in the microwave; whisk. Whisk in oil until smooth and shiny. Place wire cooling rack with cake bites over a foil-lined baking sheet or parchment. Drizzle glaze over top or dip cake bites into the glaze. Repeat until all cake bites have a glaze topping. If desired, top with walnuts.
Build a Christmas Dinner You can be Proud Of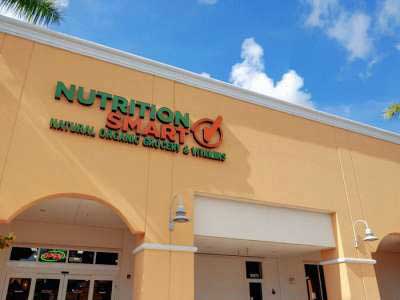 Christmas dinner isn't just the everyday meal that you make for your family; this is something special; it's a work of art, and it's something to be remembered. The three recipes that we detailed above aren't just tasty, they're vegetarian! That means you're going to be able to meet the needs of anyone who drops by your house for dinner regardless of their dietary stance.
As a final note, we strongly recommend that when setting your dishes out for consumption on Christmas Day, you provide a small index card which lists the ingredients (minus the portions) of each dish. This ensures that those who may have food allergies or an intolerance can read and determine whether they want to dig in or pass.
In a later post this month we are going to spend some time discussing food allergies and how you can prepare for your guests who might be intolerant of certain types of food, including gluten. Until then, start your shopping at Nutrition Smart and build some of the best holiday dishes ever!