Getting ready for a party is a lot of fun, but if you're vegan, shopping for food can be a little bit intimidating. For most people this isn't a problem; they just head to the grocery store and buy whatever they feel like. We envy those people, but we also love that we're making a difference in both ourselves and the world. The vegan lifestyle isn't easy by any stretch of the imagination but it's finally catching on, and when you search 'grocery stores near me', or even look for organic produce in Pembroke Pines, you can expect to find plenty of great vegan options. So, what are you preparing for your party?
Recipe Ideas for Organic Produce in Pembroke Pines
Let's take a look at some of the best vegan recipe ideas, and you can get all of the ingredients form our organic health shop!
Vegan Sloppy Joes
Make these vegan sloppy joes, even more, kid-friendly by adjusting the spices to your family's preference.
Ingredients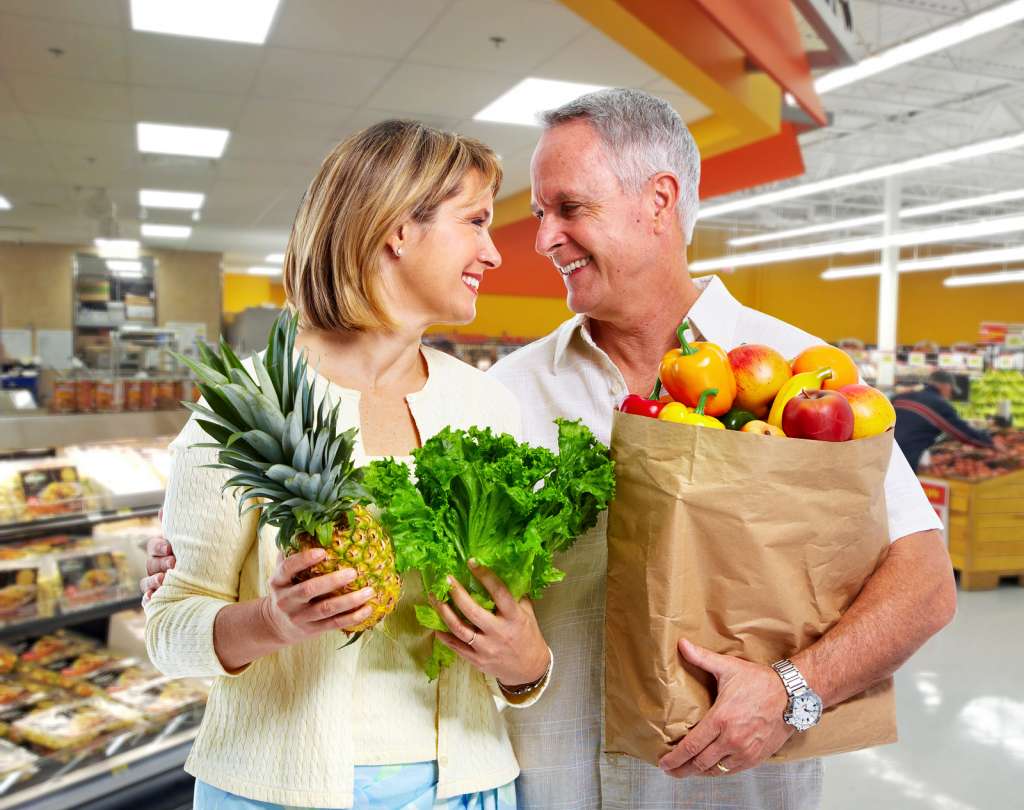 1 tablespoon extra-virgin olive oil
1 small yellow onion peeled and diced
2 cups butternut squash (peeled and diced)
2 medium carrots (peeled and diced)
1 cup dry brown or green lentils
2 teaspoons chili powder
1 teaspoon ground cumin
½ teaspoon garlic powder
¼ teaspoon cayenne pepper
½ teaspoon salt
2 tablespoons molasses
1 (14.5-ounce) can reduced-sodium vegetable stock
1 (14.5-ounce) can crushed tomatoes
1 teaspoon apple cider vinegar
Whole-grain rolls or salad greens
Hot sauce, pickled cabbage, cucumbers and/or relish for garnish
Lentil & Veggie Sloppy Joes
Directions
In a large skillet over medium heat, warm the oil. Add onion, squash, and carrot. Cook, stirring occasionally until vegetables start to soften, about 5 minutes.
Add lentils, chili powder, cumin, garlic powder, cayenne pepper, salt, and molasses. Stir. Add stock and tomatoes and bring to a simmer. Cover, reduce heat to medium-low and cook for 30 minutes.
Remove lid and continue to cook for an additional 20–25 minutes or until lentils are tender and most of the liquid is absorbed. Stir in apple cider vinegar and serve on rolls or over salad greens. If desired, garnish sandwiches with pickled cabbage, cucumbers, hot sauce or relish.
PER SERVING (1 cup lentil mixture without bun): 195 cal, 3g fat (2g mono, 1g poly, 0g sat), 0mg chol, 280mg sodium, 35g carb (7g fiber, 7g sugars), 9g protein
Recipe: Braised Cannellini Beans (Gluten-free, vegan)
Dried beans, lentils, and other pulses are super soil helpers. Unlike most plants, which pull nitrogen from the soil as a food source, beans work with soil microbes to pull nitrogen from the air, which both enriches the soil and reduces the need for fertilizer.
Ingredients:
1 pound dry cannellini beans
10 cups water
2 teaspoons coarse salt, divided
2 cups vegetable broth
1 medium yellow onion, chopped
6 cloves garlic, smashed
2 large sprigs fresh rosemary
2 tablespoons olive oil
¾ teaspoon black pepper
Directions:
In a large pot, place beans; cover with 10 cups cold water. Sprinkle with 1 teaspoon salt. Bring beans to a boil, and boil for 1 minute. Cover, turn off heat and remove from burner. Let sit for 1 hour.
Drain cooking liquid. Return beans to the pot, and add 4 cups water and 2 cups broth to just cover the beans. Add onion, garlic, rosemary sprigs, oil, pepper and remaining 1 teaspoon salt. Bring to a boil, cover and reduce heat to low. Simmer for 60 minutes, stirring occasionally. Remove lid, and cook another 60 minutes. Check liquid levels, and add more as needed.
Remove 1 cup beans, and mash with a potato masher. Return mashed beans to pot, and simmer for 5–10 minutes, until thickened slightly. Adjust salt and pepper to taste. Serve beans with a drizzle of olive oil and a pinch of chopped fresh rosemary.
Acorn Squash & Mushroom Tacos with Cilantro-Lime Slaw
These tacos are the perfect easy dinner option for vegans wanting to spice up their meal. The cilantro-lime slaw adds a zesty note on top of the savory taco.
Ingredients:
FOR THE TACOS
2 tablespoons avocado oil, divided
¾ cup diced yellow onion
⅛ teaspoon salt
3 teaspoons minced garlic, divided
1 tablespoon cumin
2 teaspoons chili powder
1 teaspoon plus ⅛ teaspoon dried oregano, divided
1 acorn squash (peeled, seeded and diced -about 4 cups)
1 cup vegetable broth or water
2 tablespoons tomato paste
8 ounces quartered or sliced baby portobello or button mushrooms
24 small (5-inch) white corn tortillas
Raw pepitas and avocado slices for garnish (optional)
FOR THE SLAW
½ head green cabbage (very finely shredded)
1 cup grated carrot
⅓ cup chopped fresh cilantro
½ teaspoon coriander seeds
2 tablespoons fresh lime juice
2 tablespoons avocado oil
Pinch of salt
Directions:
In a large skillet over medium heat, heat 1 tablespoon oil. Add onion and salt. Cook onion until translucent; then add 1½ teaspoons garlic, cumin, chili powder and 1 teaspoon oregano; cook 1 minute.
When spices become fragrant, add diced acorn squash, broth and tomato paste. Stir, cover and cook for 10 minutes or until squash becomes tender. Taste, and add pinch each of salt and pepper, if desired. Remove from heat, and transfer squash mixture to a bowl. Using a potato masher, mash mixture until mostly smooth.
Wipe out skillet with a paper towel and return to medium-high heat. Add remaining 1 tablespoon oil. When oil is hot, add mushrooms and remaining ⅛ teaspoon oregano to pan. Reduce heat to medium, and cook mushrooms without stirring until browned, about 5 minutes. Shake pan, and add remaining 1½ teaspoons minced garlic; cook 1 minute more. Remove from heat, and transfer to a bowl; keep warm.
Wipe out skillet again, and place over medium-high heat. Heat corn tortillas, one at a time, in dry skillet, turning once. Wrap tortillas in a towel to keep warm.
To prepare slaw, in a medium bowl, combine shredded cabbage, carrot, cilantro and coriander seeds. In a separate bowl, combine lime juice, oil and salt; pour over slaw mixture, and toss until well combined.
To assemble tacos, fill tortillas with squash mixture and top with mushrooms, slaw, pepitas and avocado slices.
PER SERVING (3 tacos): 332 cal, 10g fat (7g mono, 2g poly, 1g sat), 0mg chol, 104mg sodium, 57g carb (10g fiber, 7g sugars), 8g protein
PER SERVING (½ cup): 185 cal, 3g fat (2g mono, 0g poly, 0g sat), 0mg chol, 383mg sodium, 30g carb, (7g fiber, 2g sugars), 11g protein

Setting Up the Perfect Holiday or Everyday Meal
We've given you a few good ideas but, as always, you want to remember that most party meals need to be a little bit lighter in nature so that everyone is in good spirits throughout the night. You're going to need the energy to outlast the clock, but you still want to make sure you have some amazing choices. The tacos we mentioned are a great example; they're practically finger food and your guests can carry them around as they mingle and socialize. Just make sure you make plenty; you're going to need them!
Take Food Allergies into Consideration
If you've read any of our other blogs, then you already know just how seriously we take food allergies. From gluten intolerance to egg allergies, there is always something that you need to be concerned over, so before you make any of the vegan masterpieces that we mentioned above, try the following:
Ask your Guests if they Have any Allergies You Need to Consider
Check the Labels of any Food You're Buying at our Health Food Store
Let your Guests Know What's in the Food!
When you're preparing a spread for your party, make sure you buy a pack of index cards and write down the ingredients for each. This is an extra step but it's going to keep your guests safe during the celebration, and that's the most important thing of all.
At the end of the day, your goal is to make sure everyone is fed, happy, and that they have a celebration to remember. In our opinion the food makes the party, so use our ideas and others that you come across to craft the perfect holiday meal with our Pembroke Pines organic produce.