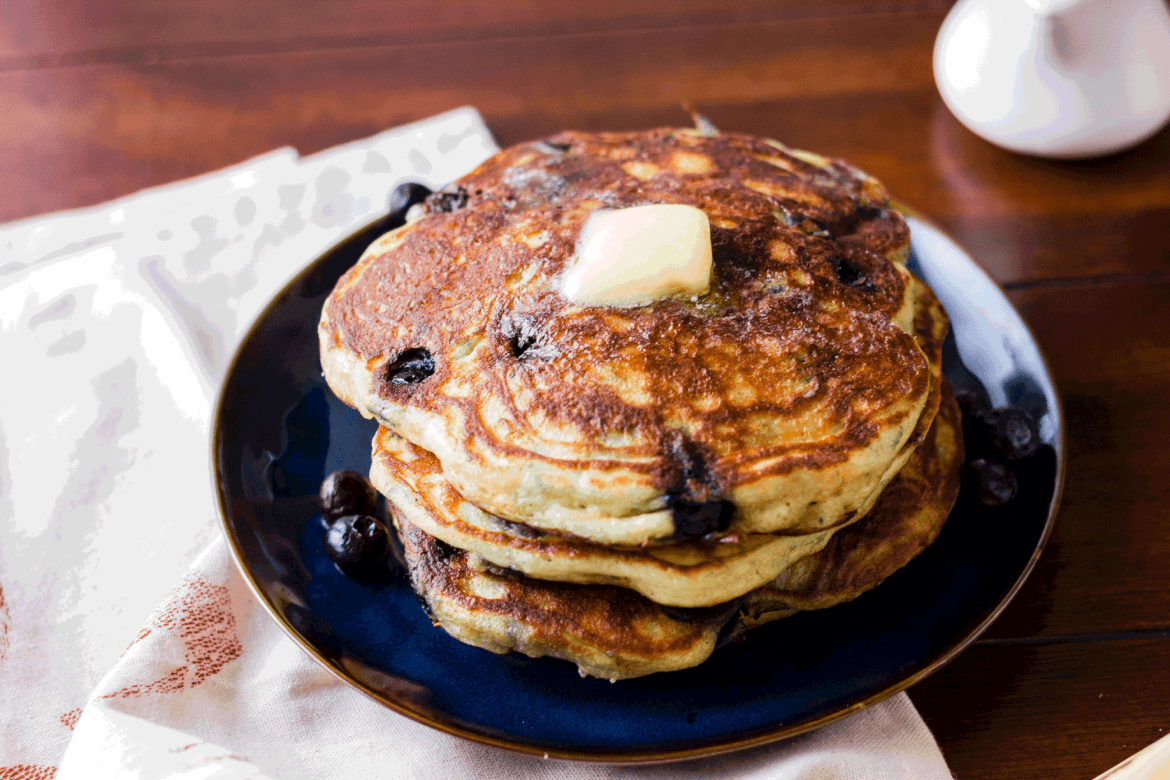 Blueberry Kefir Pancakes
20 min, 4 servings vegetarian
• 2 cups all-purpose flour
• 3 Tbsp sugar
• 1 1/2 tsp baking powder
• 1 1/2 tsp baking soda
• 1 1/4 tsp salt
• 2 1/2 cups Redwood Hill Farm traditional kefir
• 2 large eggs
• 1 cup frozen blueberries, do not thaw
• 3 Tbsp vegetable or coconut oil
Instructions
1. Whisk flour, sugar, baking powder, baking soda, and salt together in a bowl. Add the kefir, 2 Tbsp oil, and eggs and whisk everything together until well combined. Lumps are fine – do not overbeat.
2. Heat a large non-stick skillet on medium-low. Wait until the pan is warm and add 1 Tbsp of oil to the skillet. Add frozen blueberries to the batter. Ladle 1/3 cup of batter into the skillet.
3. Flip pancakes once bubbles rise to the surface and the bottoms are golden brown, after about 2-4 minutes. Adjust heat if necessary. Cook until both sides are lightly browned.