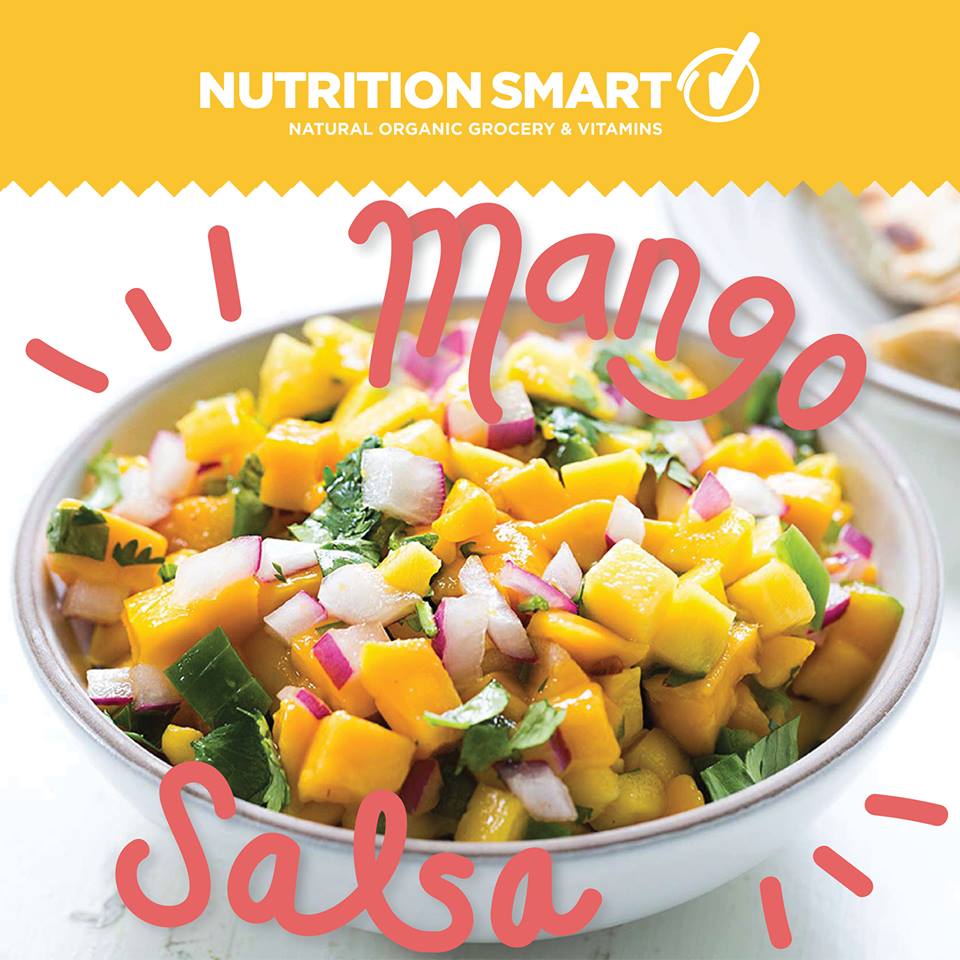 Ingredients:
1 Mango
1 Small-medium vine ripe tomato
1 Lime
1/2 Cup red onion
1 Handful of cilantro
1/2 Jalapeno
1/2 Cup sweet corn (optional)
Celery sticks
Directions:
Cut the cheeks of the mango away from the pit.
Make slits into the mango without cutting the skin, both horizontally and vertically, to create cubes.
Remove the mango cubes from the mango skin into a bowl.
Cut the tomato into small chunks, add to the bowl.
Chop the red onion , jalapeno and cilantro, add to other ingredients.
Juice the lime, pour over all ingredients.
Stir thoroughly.
Serve with celery sticks, or any other veggie.