Going vegan means you're going to be looking for natural alternatives to staples in your diet. Many vegans swear by nuts and use them daily in their cooking and snacks. What if you're allergic to nuts, though? Are you going to have to rethink your vegan diet? Luckily, there are plenty of ways around it. Here's what you can do if you have a nut allergy.
What To Do If You Think You Have An Allergy
First of all, if you're noticing you become ill after eating nuts, or even have a more severe reaction to them, then you're going to need to see your doctor. They'll help you narrow down what it is that you're allergic to. They'll have the right answers for you, so make sure you see them first. You don't want to start cutting foods out of your diet unnecessarily, taking vital nutrients out of your diet.
Peanut Vs. Tree Nut Allergies
If you have a nut allergy, you need to know whether that's an allergy to peanuts, or to tree nuts. Confusingly, a peanut isn't actually a nut, it's classed as a legume. Tree nuts, on the other hand, are the more regular kinds of nuts you're used to, such as almonds, cashews, macadamia nuts, pecans, walnuts, and pistachios. However, for the purpose of this guide, both allergies will be covered, as it is possible to have both.
What Do Nuts Provide To Your Diet?
People with vegan diets love nuts, as they're a valuable source of fat to their diet. Walnuts, for example, are an excellent source of Omega 3 fats. Cashews, pistachios and other nuts are also a great source of protein, too. You can see why nuts are so popular when it comes to vegan foods.
What do you do if you have a nut allergy though? You do have a lot of options that will help you stick to a vegan diet, without coming into contact with foods you can't tolerate.
Read The Labels
Nut allergies are fairly common today, with one in fifty children having some form of allergy from birth. That means that foods need to be labeled clearly with information about their nut content. When you're grocery shopping, take care to read through the labels, to ensure that the food is safe for you to eat. If you're not sure, then try talking to staff, or visiting an organic health store Pembroke Pines. They'll have more options for you, and staff who are knowledgeable about what's on offer for you.
Alternatives To Nuts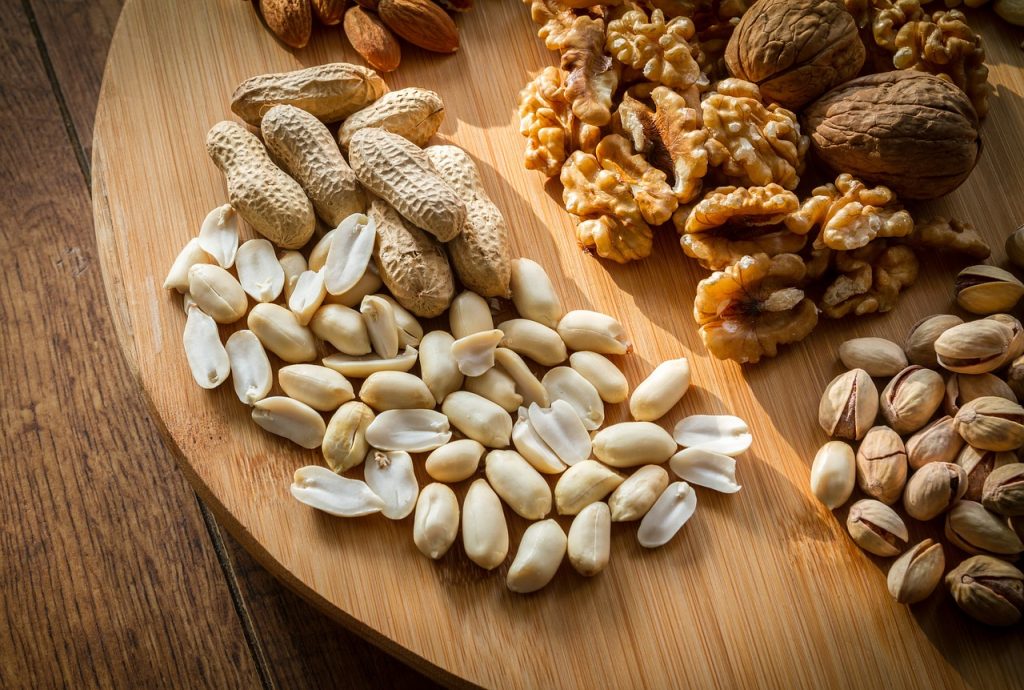 So if you're not able to eat nuts, where are you going to get your fat and protein from in your diet? You've got a lot of different options. Here's just a few of them:
Seeds: Seeds are often the best alternative to nuts, as they're also packed full of healthy fats and protein. They're delicious too, so they're a fantastic snack. Sesame seeds are full of calcium too, meaning you can get your calcium fix with them, no dairy required.
Vegan milk: Sure, you won't be able to try milk like almond milk, but there are lots of other options out there. Soy, rice, coconut, hemp, or oat milk are all great alternatives. When you pick your milk up, be sure to check the label. Sometimes, you'll still have to give them a pass as they're made in the same vicinity as nut milk.
Vegan meats: Some vegan meats are made with nuts, but there are lots of other options out there that can give you the nutrition you need, without the allergens. Read the labels to see what they have. For example, some meats have pea proteins, wheat, and soy, to get the right taste and texture.
Vegan cheeses: Yes, there are a lot of nut-based cheeses on the market, including those made from cashews. However, there are nut free options too. You can ask your local nutrition store Pembroke Pines what they have on offer for you.
This is just a small sample of what you can eat as a vegan with a nut allergy. There are so many options out there, you won't even miss nuts. Try them for yourself!