It's always a good time to put a smoothie bowl into your meal rotation, and who can resist this nutrient-packed dose of yum? Try this Chocolate Mint Green Smoothie recipe from Coconut Bliss today.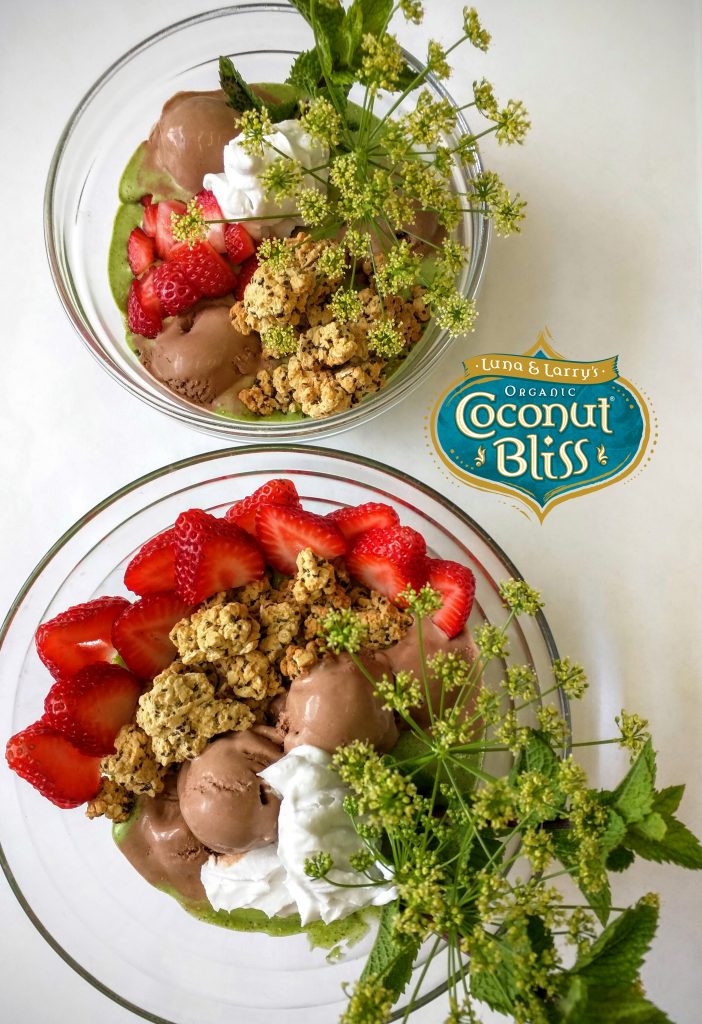 Prep time: 5 min
Serves: 1
Vegan
Ingredients
Smoothie
1 handful of spinach
2 leaves of kale, destemmed
2 small scoops Mint Galactica Coconut Bliss
1 Tablespoon chia seeds
Garnish
3 small scoops Dark Chocolate Coconut Bliss
Granola
2-3 strawberries, sliced
Mint leaves
Parsley flowers
Coconut cream, whipped
Instructions
Place smoothie ingredients into a blender and blend until smooth.
Pour into the bottom of your bowl.
Float 3 scoops of Dark Chocolate Coconut Bliss in smoothie mix.
Sprinkle in a handful of your favorite granola.
Add sliced strawberries. Garnish with mint leaves, parsley flowers, and whipped coconut cream. Enjoy!