Autism Re-Defined * A shift in perspective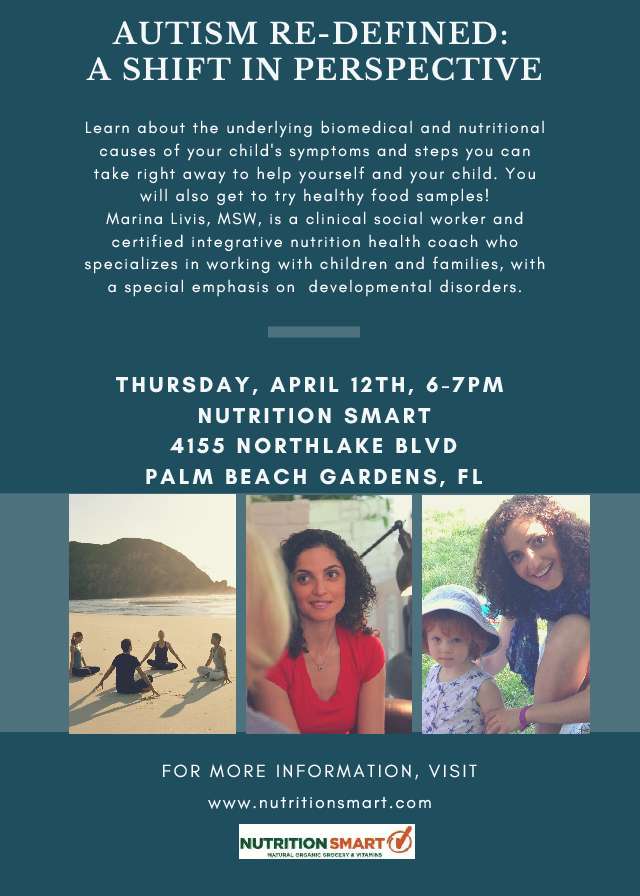 Learn about the underlying biomedical and nutritional causes of your child's symptoms and steps you can take right away to help yourself and your child.
You will also get to try healthy food samples!
Marina Livis, MSW, is a clinical social worker and certified integrative nutrition health coach who specializes in working with children and families,
with a special emphasis on developmental disorders.
Related Events