Post Holiday Cleanse with Dr. Sandra Bontemps
Event Navigation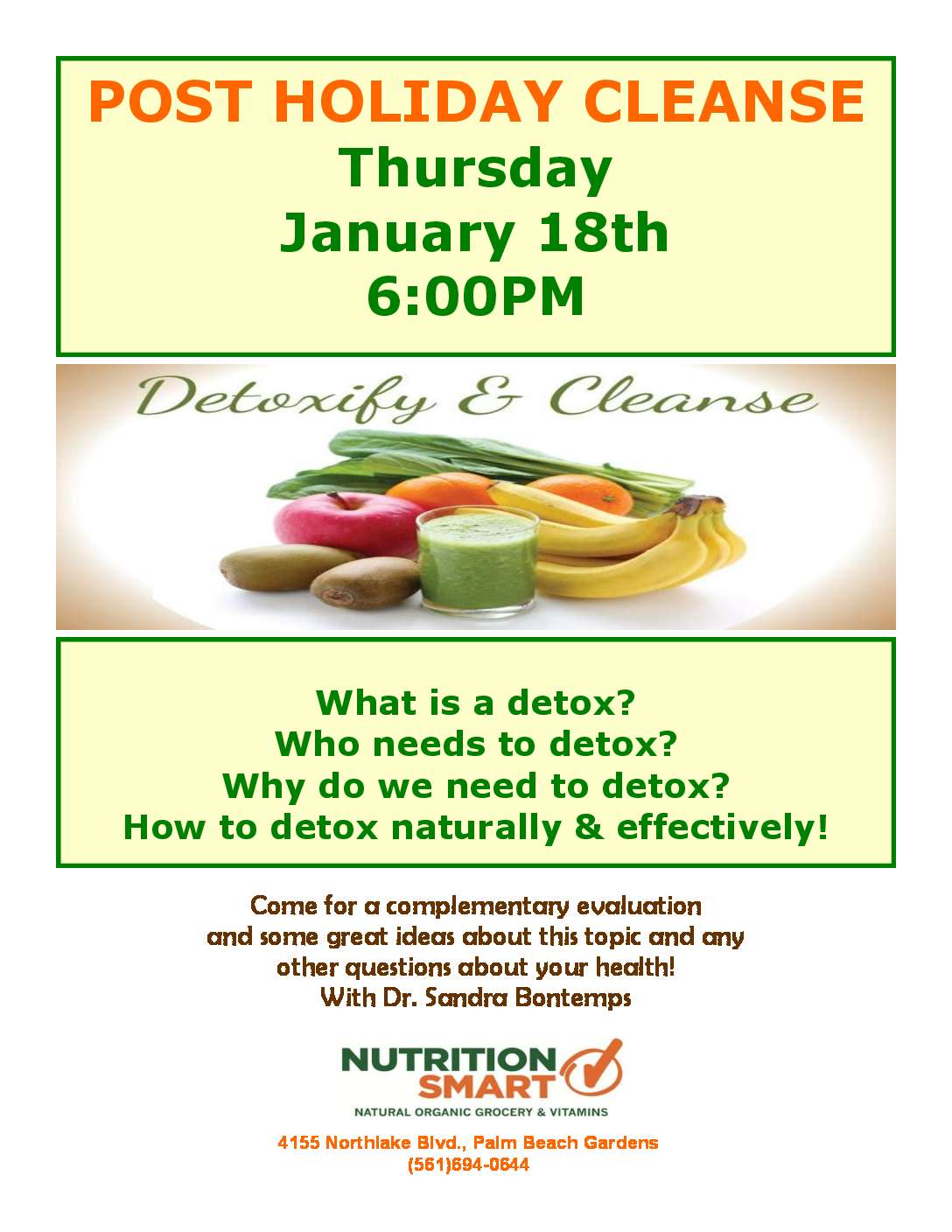 What is a Detox?
Who needs to Detox?
Why do we need to Detox?
How to naturally & effectively Detox?
Come for a complementary evaluation and some great ideas about this topic and any other questions about your health!
With Dr. Sandra Bontemps
RESERVE YOUR SEAT NOW 
NUTRITION SMART
4155 NORTHLAKE BLVD.
PALM BEACH GARDENS
561-694-0644
Related Events