Nothing says summer like a fresh batch of homemade salsa and organic tortilla chips! Enjoy this easy and delicious recipe from the founder of @latejulyorganic, Nicole Bernard Dawes!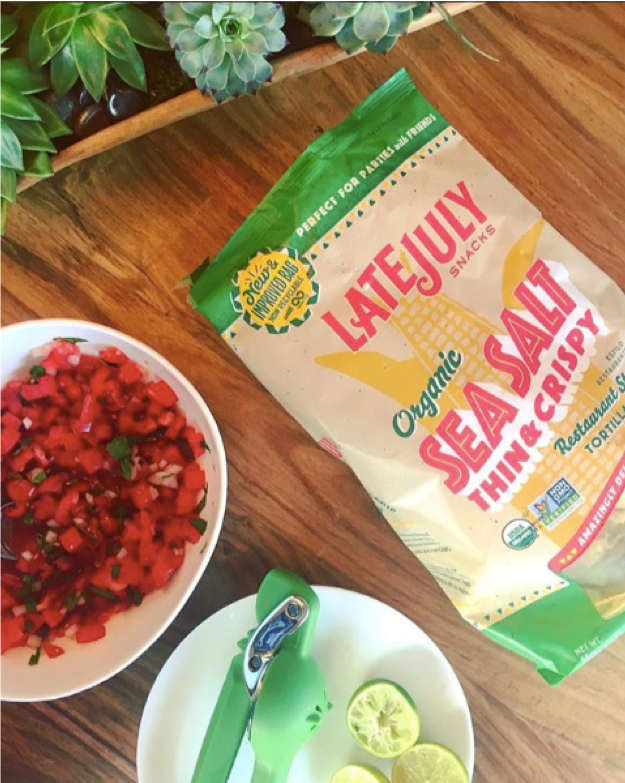 Prep Time: 15 min
Serves: 8
Vegan
Ingredients
3 to 4 tomatoes, chopped
1/2 medium onion, diced
2 garlic cloves, minced
1 small bunch of cilantro , chopped
1 jalapeno, seeded and chopped
1 to 2 limes, juiced
Salt to taste
Late July chips
Optional ingredients: mango, avocado, tomatillos, sweet corn, black beans
Instructions
Mix the tomatoes, onion, garlic, cilantro & jalapeño in a large bowl and stir well.
Juice the limes into the mix, and add salt to taste. Add avocado, tomatillos,
sweet corn, or beans. Alternately, prepare a second version using mango as a base.
Serve with chips.
Chef's tip: prepare this salsa an hour ahead and let all those delicious flavors
soak and mix.