Eating healthier is a common goal for most adults. Unfortunately, most people in the United States do not consume an adequate amount of vegetables on a regular basis. Sometimes it is a matter of having time to locate vegetables and sometimes it is a matter of having time to properly prepare them. Popular media would have you believe that most people are simply too lazy to eat healthily.
But for some people eating more vegetables is a matter of not knowing how to prepare them. The preparation of vegetables affects the amount of nutrition ingested into the body and while eating vegetables in raw form is a good source of fiber and pure vitamins and minerals, this method of consumption can grow dull over time and there are some vegetables that aren't palatable when eaten raw. Frying, boiling, broiling, and steaming are all popular methods of preparing vegetables.
Frying and Boiling Vegetables
Frying gets a lot of bad publicity. Though a delicious way to consume most foods, it isn't the most health conscious of food preparation methods. Fried food, especially deep fried food picks up a lot of fats. It also depletes certain vitamins and minerals. Boiling is another common method of preparation. Boiling softens vegetables and makes it easier for some people to consume, using water to cook foods is a common method of preparation because it is economical. It helps stretch ingredients that can sometimes be quite costly and fills a crowd. Any vitamins and minerals lost to the water during a cooking stay in the water and some properties of foods are enhanced by boiling. Always drink the water.
Broiling and Grilling Vegetables for the Color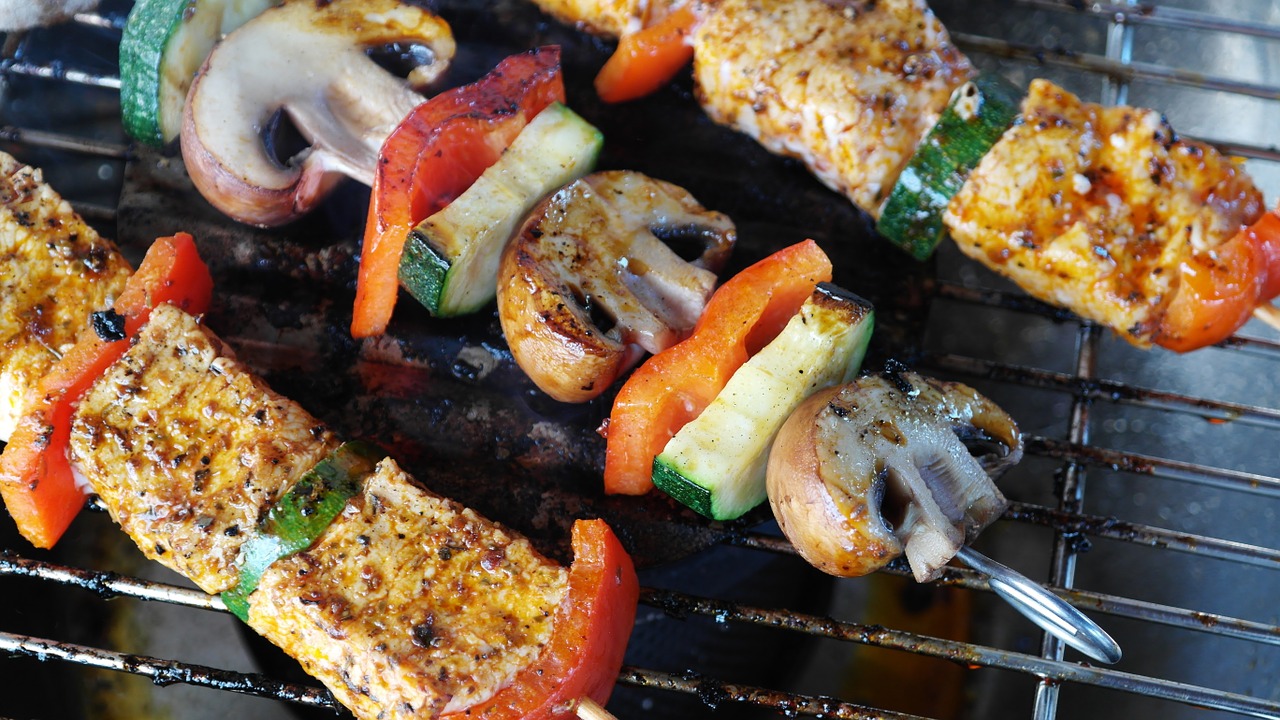 With the coming warm months, there will be a better variety of fresh vegetables available at grocery stores near you. Grilling is a popular pastime for many people in the summer and a delicious way to prepare vegetables while retaining their nutritive properties. Grilling and broiling indoors each gives a unique flavor to vegetables.
Recipe: Honey-Basil Veggie Kabobs
Recipe credit: Nicole Rosenbach
Summer was made for grilling and skewers were made for veggies. Thread plump cherry tomatoes, cremini mushrooms, slices of fresh zucchini, yellow squash and red onion onto pre-soaked wooden skewers, then douse them in a simple, to-die-for sweet-and-tangy glaze made from a few pantry ingredients.
Use a toothpick to create two holes in each cherry tomato; this helps the marinade to flavor the insides. Soak bamboo skewers for 30 minutes before using to avoid burning. Serve these veggies alongside grilled tofu and seafood, or as a side dish with pasta. For a gluten-free version, swap GF tamari for the soy sauce. Check on this and more recipes for your veggies with our friends at Delicious Living.
Ingredients:
Sauce:
● 4 cloves garlic, minced
● 1/4 cup fresh basil leaves, minced
● 6 tablespoons low-sodium soy sauce
● 1/4 cup rice wine or sake
● 2 tablespoons lemon juice
● 1/4 cup rice vinegar
● 1 tablespoon olive oil
● 1/2 tablespoon honey
● 3 small green zucchini, cut diagonally into 1-inch chunks
● 3 small yellow squash, cut diagonally into 1-inch chunks
● 1/2 pound cremini mushrooms
● 1 pound cherry tomatoes (see note above)
● 1 red onion, cut into 8 wedges
Directions: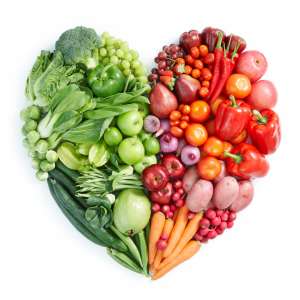 Make the sauce: Combine all ingredients in a jar and shake well to combine. Refrigerate for up to 1 week. (Makes 1 1/2 cups.)
1. Place all vegetables in a large bowl or rectangular dish. Add sauce; toss to coat. Cover and refrigerate for at least 1 hour (or overnight), turning occasionally.
2. Preheat grill to medium. Thread all vegetables onto six to nine 15-inch bamboo skewers. Leave about 1/8 inch between each piece to allow even cooking.
3. Grill kabobs, turning occasionally, until golden and tender, 10-15 minutes.
PER SERVING: 121 cal, 3g fat (1g mono, 1g poly, 1g sat), 0mg chol, 6g protein, 19g carb, 4g fiber, 562mg sodium.
Steaming Up The Veggies
No matter how you choose to cook your veggies, try to cook them for the shortest amount of time possible and limit excess exposure to fats. Vegetables are a crucial component to any diet and the more you consume the more vitamins and minerals your body will have to utilize. For the best selection check your local farmers' markets or organic health stores in Pembroke Pines. You won't have to check out all the vitamin shops near you if you get an adequate amount of vegetables on a regular basis.